Gone are the days when people preferred mass-produced products over handmade. Everyone wanted a branded item for its low price, easy accessibility, and efficient production during the Industrial Revolution.
Nowadays, consumers are moving towards small-batch artisan items with unique characteristics. For instance, no two handmade products are uniform in all aspects. In this regard, the last engraving is a quickly growing industry with an ever-growing customer market. There are many ways to make money with a laser cutter without investing a lot in your small business.
Thus, it won't be wrong to say that laser cutting and engraving is a highly profitable industry, and now is the right time to adopt it as a business. This article includes all the information you need to start a laser cutting business with a low investment.
What is Laser Engraving?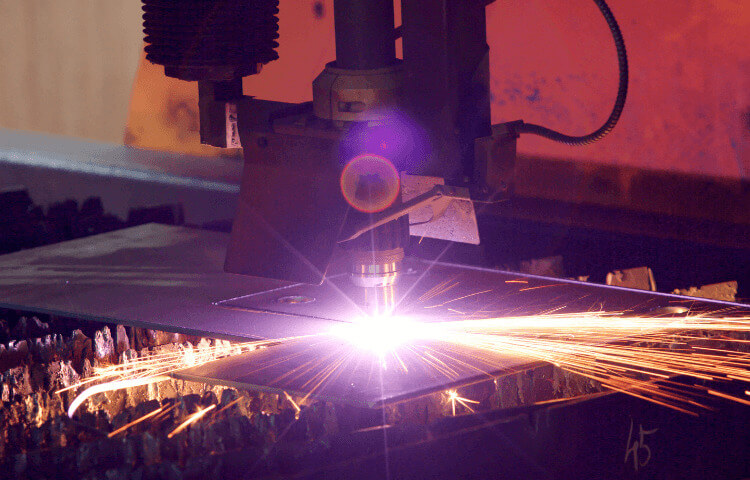 Cutting and engraving various materials to produce art and record information has been used since ancient times. However, modern tools like the best laser engravers for small business allows you to accurately cut hard objects with less effort and low wastage of time.
In other words, laser engraving is the process in which different materials are engraved or etched by melting with a powerful laser beam. The best thing about laser engravers is that a single machine is suitable for working with various materials, including paper, wood, plastic, rubber, leather, jewelry, and some metals.
However, different laser cutter products are designed to work on various projects. For instance, you can engrave soft materials with a CO2 or diode laser. Similarly, a fiber laser engraver is suitable for heavy-duty industrial metal cutting projects.
Lastly, a cylindrical laser engraver is suitable for customizing glass, cups, and wood. Therefore, you must choose the right type of laser engraver for starting an engraving business.
What makes Laser Cutting an Excellent Prospect?
Modern laser engravers are relatively cheaper and accessible for anyone and everyone. As a result, small businesses and workshops can benefit from the huge list of ideas for the laser engraving business.
For instance, you can use one laser device to work on all the cool things to make with a laser cutter. One CO2 laser engraver is more than enough for cutting or etching plastic, wood, and leather.
Such versatility makes the laser engraving machine one of the most important tools for a modern workshop. Here are a few factors that make laser cutting an excellent prospect for new businesses.
Lesser Opposition:
Modern companies and manufacturers opt for laser engraving rather than relying on cheap stickers. The engraving leaves a permanent marking on the material that lasts for as long as the material.
On the contrary, stickers aren't waterproof, and their lifespan is only a few years before the branding starts to fade. However, setting up a laser workshop can be expensive for the manufacturers as it requires buying multiple machines, hiring professionals, and training them according to the company's needs.
Therefore, the production facilities outsource their laser department to small businesses that mark their products with branding and important information.
The major concern for most industries is that there aren't enough reliable laser operators. Moreover, outsourcing to a local workshop is more feasible than hiring a laser facility from other cities. So, your best shot at starting a laser engraving business is to target the local production facilities. They offer contracts for bulk orders with little investment on your end.
Starting a laser engraving business now means that you will face little to no opposition in the market. All you need is to earn the customer's trust to keep them coming back with new orders.
No Experience Required:
Laser engraving is becoming easier and more accessible by the day. Modern devices come with advanced safety and reliability features that greatly ease the task of engraving almost anything. For instance, the new devices are mostly automatic and require minimal user interaction.
All you need is to learn graphics designing and know the nature of the project. Moreover, sometimes even the designs are provided by the client. So, all that is left is to place the material inside the work area and let the machine do its work.
You can work on beginner laser cutter projects to develop motor skills for bigger projects for starters. Once you are comfortable with your setup, you can work on almost any project for your clients. Furthermore, engraving soft materials with a powerful laser device takes less than 15-minutes. So, meeting the client's deadlines won't be an issue if you are consistent in your work.
Low Operating Cost:
Buying a laser engraver for your workshop is a one-time investment that pays off within a few weeks. The entry-level laser cutters cost less than $1000 so you can allocate your budget to other important aspects of the business.
Moreover, engraving with a modern laser machine is a single-person job, so there is no need to hire additional staff for the first few months. Similarly, laser cutters ensure minimal wastage of material in the projects.
So, a single sheet of plastic can be reused in other projects. In short, laser engraving is one of the few businesses with a simple model and low operating costs. Still, you must set aside a portion of your income for the utility bills, air filters, and device maintenance. Otherwise, running a small laser business doesn't need as many operating costs like other businesses.
Speed & Accuracy:
Modern engraving is very different from older methods. It doesn't require as much attention and effort to engrave even a rock that would otherwise require several hours of continuous work. In this regard, laser engravers are highly accurate devices with several applications.
The main reason is that the laser doesn't deviate more than a few millimeters from its path, even during intensive projects. Similarly, computer software controls the whole project that tracks the laser with or without your attention. In short, you can satisfy several clients in a single day if you have multiple laser machines in the setup.
Advantages Of Starting a Laser Cutting Business:
As mentioned earlier, laser engraving is a rapidly growing business with unlimited possibilities. Uniqueness is the new path to a successful business, and laser engraving offers lots of it. Moreover, it is a highly profitable business field with little to no overhead costs to your income. The best thing about modern laser engraving machines is their ease of your job even if you are an inexperienced worker. Here are a few reasons why your business will benefit from the addition of a laser engraver:
Flexibility:
Laser engravers use a single laser diode for different projects. For instance, you can use the laser to smoothen the sharp edges and cut complex designs simultaneously. It means that you don't have to change the laser bit after every job to proceed to the next step.
Furthermore, the high-end powerful laser engravers are suitable for several materials without alteration. So, if you buy such a unit, you can work on different projects without shifting the setup.
Precision:
Accuracy is the most important aspect of any commercial project. Nothing in this world is more accurate than laser technology. So, a laser engraver is perhaps the most accurate way to cut, etch, and mark the materials without experiencing any change in the proposed guidelines. A typical laser engraver offers up to 0.1mm accuracy in every project. So, you don't have to worry about customer satisfaction if you are dedicated to your business.
Automation:
Modern laser tools are usually automatic and don't require any human interaction. In this regard, you can start an engraving job, do your chores, and come back to a professional-grade finished design. Furthermore, some laser engravers even come with built-in cameras in the work area. So, you can access the progress directly from your smartphone at any instant.
Safety:
The operator's safety is the biggest concern in the cutting and engraving business. The handling of sharp metal sheets and the powerful laser beam can seriously affect one's health if one is not careful enough.
Fortunately, modern laser machines offer several advanced safety features that keep you protected from the start till the end of the project. The contact-less operation ensures that you are not exposed to potentially harmful agents at any point in the job. All you need is to place the material inside the work area, and the machine will take care of the rest for you.
Quality:
Quality is the only way to earn the client's trust and ensure that he keeps coming back for more. A laser engraver offers professional quality designs with pinpoint accuracy in all projects. The consistent laser performance guarantees that every project product is the exact replica.
Furthermore, working with a laser engraver greatly reduces the time of the project. So, you can always meet the customer deadlines by adjusting your schedule without burdening yourself. In short, a laser engraver ensures quality products, whether you are experienced in the job or not.
Laser Cutting Business Ideas:
Laser cutting is a vast field with a whole universe of possibilities. You can do almost everything you imagine with a laser engraver in your workshop. However, you need a clear vision to make your business successful.
According to a research paper, more than 60% of new businesses fail to thrive because they are confused about their niche. If you get your hands in every opportunity too fast, your business will never rise to its glory.
Therefore, it is essential to have a clear vision about what your business would look like, which direction it will go, and what services you will offer. Here are a few profitable laser engraving business ideas that guarantee success if you are dedicated to your setup.
Wood Engraving: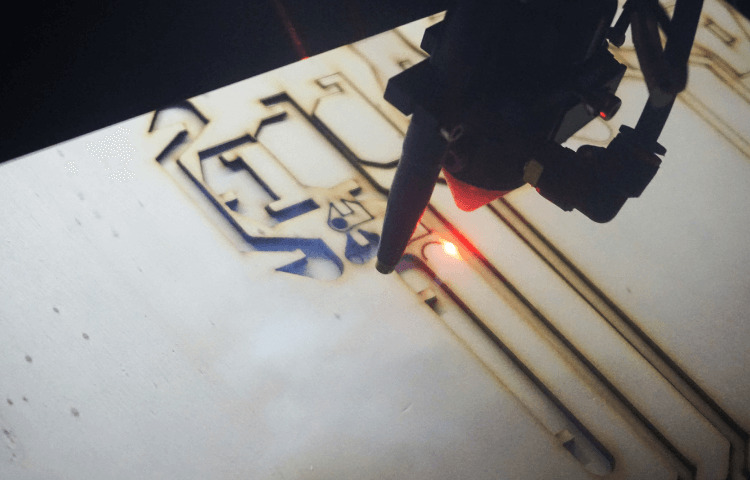 Wood is one of the most commonly used materials for laser engraving. Its soft fibers give satisfying burn marks that enhance the elegance of every product. Therefore, major art manufacturers use engraved wood in their products to attract customers.
Starting a wood engraving business isn't as hard as others. For instance, the soft fibers can be easily melted with a relatively low-powered laser diode. Similarly, woodblocks are cheap and easily accessible from the local market.
Furthermore, you don't have to rely on client orders, and you can work on your projects in your spare time. Custom-made wood products can be easily sold in stores and online, making you some extra profit. You can also offer customization services for jewelry boxes, gifts, artifacts, and personal equipment.
Leather Engraving: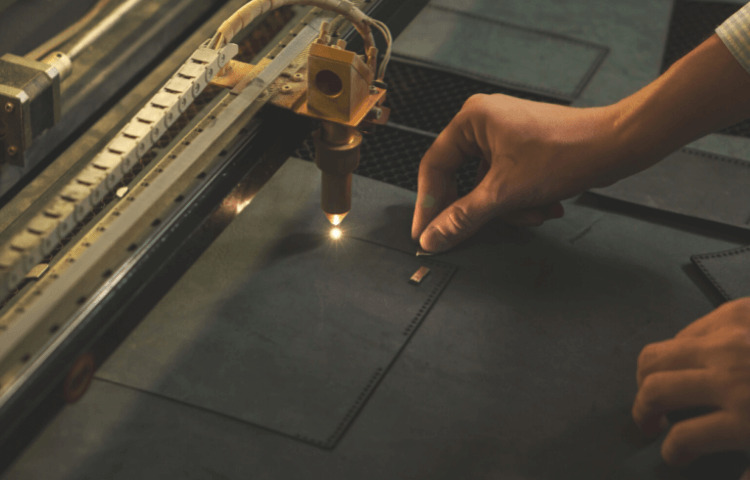 Leather is widely used in almost all premium products. It is a long-lasting material that gives a first-class feel at the touch and comes with a lovely natural fragrance. Leather engraving is yet another vast field with tons of opportunities.
Firstly, you can offer your services to the local publishers for engraving the leather book covers. Similarly, the individual services include personal engraving information on wallets and diaries. The best part about this business is you don't have to invest in buying the material as the clients bring it themselves. However, if you want to earn some side-income, you can always create your own products to sell.
Stone Engraving: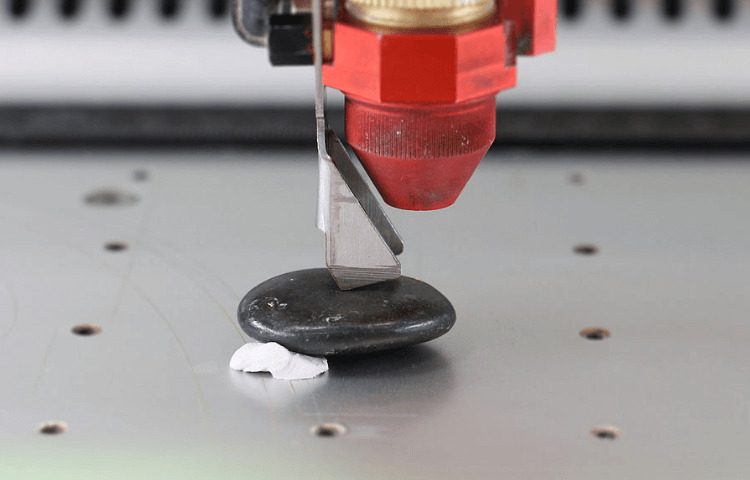 Gemstones are very precious for some people. A personalized stone gives a sense of uniqueness and belonging to the wearer. As a result, people use laser engravers to engrave their information on stones for pleasure and enhanced beauty.
Similarly, vendors outsource the laser business to cut, polish, and smoothen the locally found gemstones to sell at a higher price. All these jobs require a professional laser engraver who is nowhere to be found in most states.
So, starting a stone engraving business can be very fruitful, especially if you live in a mountainous region. The business option has virtually no competition in the market and a huge customer supply.
Metal Engraving: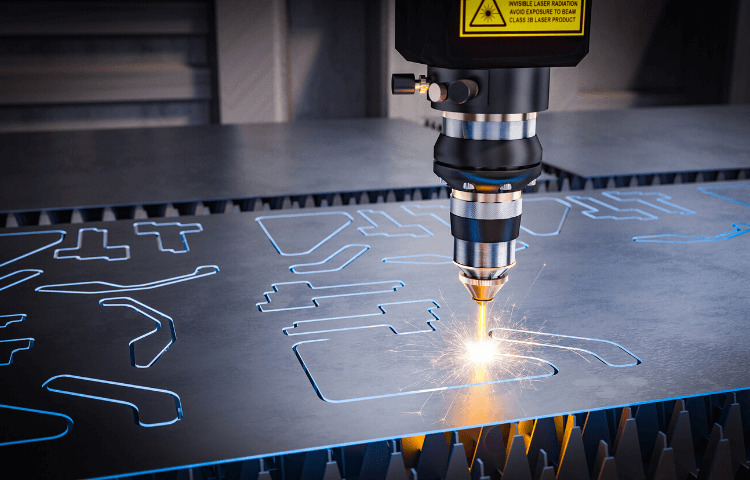 Metal engraving is slightly more complex than other materials. The hard exterior of the metal makes it almost impossible to engrave with ordinary CO2 lasers. However, if you have the investment, you must buy a fiber laser. The fiber laser emits a powerful beam that quickly melts almost all metals without any problem. Manufacturers use metal engraving for branding and engraving important information on their products.
Similarly, individual customers get their names engraved on metal objects like guns, tools, nameplates, and jewelry. In short, you won't regret spending the extra money on the business once you see the long queue outside your workshop. The main source of income in a metal engraving business is the bulk orders by manufacturers and production facilities. However, you can also work on your projects and customize services.
Tips for Starting a Laser Cutting Business:
Always choose the best laser equipment that you can afford to increase your productivity.
Hire at least one helper for the business; an extra hand makes the job easier.
Insurance is critical as there is a great risk of a machine and human error.
Talk to other businesses for guidance and ask for recommendations and references.
Establish a good reputation in the market and maintain it throughout the lifespan of your business.
Study the pros and cons of laser technology and its limitations.
Though significantly low, there is still competition in the market. So, make sure to always provide top-quality work in every project.
Marketing and reaching out to customers are ongoing expenses. So, be financially ready for it.
Custom artwork and individual projects are only a small portion of your profit. Always aim for bulk orders from manufacturers and corporations.
Steps to Starting a Laser Cutting Business: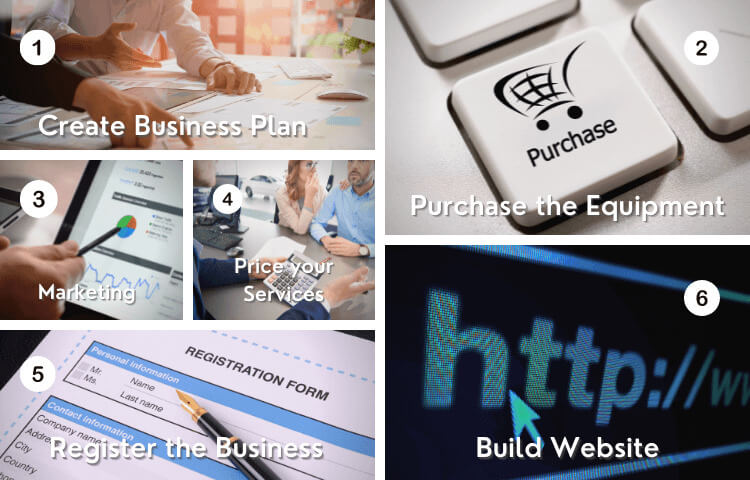 Starting a laser cutting business is comparatively easier than other businesses. For instance, it is a field with the simplest business model in the world. Moreover, everything you earn is part of your profit except for a few overhead costs.
However, building a small laser cutter business requires you to follow steps to ensure maximum business output within the first few months. Here is a step-by-step guide that will help you get started:
1. Create a Business Plan:
The first step in starting any successful business is to form a business plan that functions as your business ideology. First, it would certainly be finest to form a practical outline for the future. Most companies begin with success but gradually shut down because of an absence of proper guidelines.
The first thing you should do is understand the fundamentals of the area. Dive deep into the concepts of laser technology, how it works, what you need, what abilities are required, etc. Similarly, the plan does not need to be extensive at the beginning.
Do marketing research and choose your targeted customers. Form a temporary, medium-term, and long-term plan about how your business should begin, where it should focus, and the length of time before you expand the business.
2. Purchase the Equipment:
When you have developed a company and useful company strategy, it's time to begin your financial investment. Initially, assign a practical part of your home for the workshop. Additionally, you can lease a little industrial location to establish your workplace and workshop if your home does not have sufficient free space.
Secondly, buy the very best laser cutter for small companies that you could pay for. Likewise, you will have to buy a computer system, a workbench, material, and virtual devices to deal with different products.
Likewise, you can take some laser etching certifications to polish your abilities and obtain accreditation. The certifications will also help you develop a dependable brand name and license.
3. Marketing:
Advertising might look like an overpriced fancy task. However, choosing the best laser engraving business name ideas and promoting them is fruitful. There are several types of advertising that you could comply with to present your brand name to the marketplace.
For instance, you can publish calling card pamphlets, go to prospective clients, publish a website, and employ social networks advertising. In the long run, it will pay you off through increased sales, more clients, and establishing company ground to begin a business.
The advertising will pre-establish your brand name before you take your first job in many cases. So, please do not ignore the power of effective advertising and assign a reasonable budget for it.
4. Price your Services:
Cost and abilities are two elements that identify the success of any company. Your advertising profile will look like elegant words as a brand-new entrance to the clients. So, it's best to examine the current market prices of your products and their laser cutting cost to a reasonable yet believable degree.
In many cases, the regional clients are looking for the most affordable choice. On the other hand, producers and companies consider unbelievable costs to indicate low-grade and bad services. For that reason, it would certainly be finest to offer a medium-range price to please all kinds of clients.
5. Register the Business:
The initial point you should do is to sign up for your company with the local authorities before taking your first job. This establishes your business as a reliable brand name and conserves you from taking legal action against clients and rivals.
Furthermore, a registered company gets a much better client reaction than a brand-new business nearby. So, if you desire your company to begin flying right at the beginning, employ an attorney. Company enrollment hasn't complicated a task as it seems; it's straightforward and free from law complications.
6. Build a Website:
The internet is the modern newspaper that most customers consult for their projects. A strong online presence ensures maximum customer reachability, informs the visitors about what you have to offer and saves you from the pre-contract meetings.
Moreover, you may also offer online booking services to have the goods delivered to the customers without even a single meeting. According to a study, only the businesses with a strong online presence were operational during the lockdown. So, build a website for your business or hire a professional to get the job done.
7. Start Laser Cutting:
Now that you have established a locally registered business with a strong online presence, it is time to start making money. You can work on custom artwork while you are waiting for your first order to monetize your spare time. You can enlist the completed works in your website's portfolio and sell the goods at a reasonable price.
Furthermore, timing is the key to success in this field. So, make sure that none of the orders are delayed as it affects your brand reliability and the customer firm as well. Over time, you can extend your business by purchasing additional equipment and hiring employees.
Frequently Asked Questions:
How to start a laser cutting business?
1. Form a practical business plan for your company's past, present, and future.
2. Set up your workshop in the house or lease a commercial area.
3. Purchase the best equipment that you can afford.
4. Employ at least one worker to get an extra helping hand.
5. Register your brand and start with an effective advertising campaign.
6. Take small orders at the start to establish a reliable brand name.
7. Gradually expand your business to match the demand.
How to find clients for a laser cutting business?
Effective marketing strategy is the first step towards a successful business. The internet is the best place to find clients who meet your requirements. Alternatively, you can also visit the local industries or ask your friends for recommendations.
Is laser cutting a good business?
Yes, laser cutting is a small field with a simple business framework. The business is highly profitable, less time-consuming, doesn't require much investment, and you don't need any experience to start the business. Moreover, there is little to no competition in the local markets, so it is a sure success.
Conclusion:
Laser engraving is a new but rapidly growing field globally. Small laser businesses can get contracts from major manufacturers if they offer quality work. However, there are a few things that you must consider before starting a laser cutting business. This article provides all those details so that you don't have to spend hours researching.