Laser cutting is a difficult industry to master. It may seem straightforward to slice through materials with the help of an intensely focused beam of light, but controlling the laser in a controlled way needs sophisticated software design and implementation.
Vector files are required for laser engraving/cutting tasks since they are more precise. The laser cutter will follow the points, lines, curves, and forms defined by them.
Making use of the appropriate laser cutting software might be the difference between trying to wrestle your concept from your machine and collaborating with it to produce something beautiful.
In that case, the following list of laser engraving software may be of assistance. We've selected eight of our best tools that assist with design, device communication and control, and other related tasks.
Top Laser Engraving Softwares:
When it comes to creating attractive commemorative artwork for your company, laser engraving is a fantastic option. Easy to use, it may assist you in growing your company's appearance. This list contains some of the top laser etching software available for you or your company.
Inkscape
LaserGRBL
LightBurn
TurboCAD
Adobe Illustrator
DraftSight
LaserWeb 4
OpenBuilds CAM and Control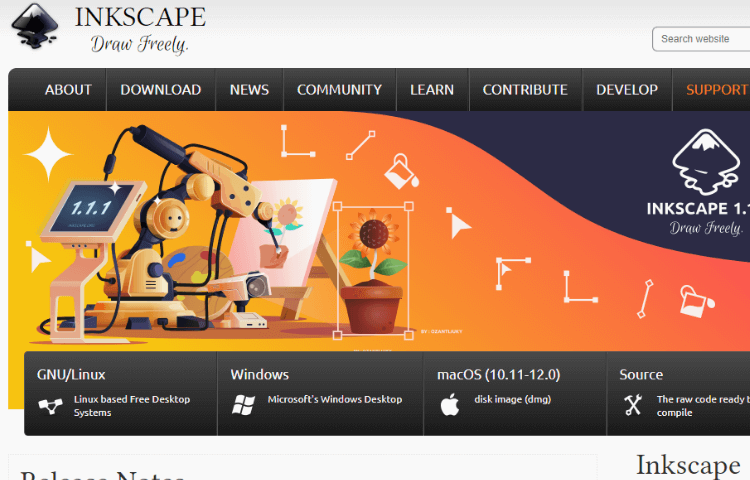 A famous free software vector graphic creation and editing program, Inkscape is free to use. Even though it is not a specialized laser cutting program, it may be used for engraving.
Besides the conventional drawing and form tools, this free laser engraver program includes an array of object manipulation features, such as conversions, z-order operations, and aligning and dispersion commands, among other things. The program also has options for modifying nodes, which allow you to make exact changes to designs and quickly fix problems with vectors.
One of the most beneficial aspects of Inkscape is that it is built on the SVG file format as its native format. In addition, because the SVG graphics formatting scripting language is free of charge, you may utilize its instructions to construct your designs without incurring any further costs.
The free Inkscape program for laser engraving, in contrast to LaserGRBL, is accessible for download on all major desktop systems, including Mac OS X, Microsoft Windows, and Linux.
An additional advantage of using Inkscape is that this laser engraver software has a thriving user community that highly supports one another. There are forums, email lists, and even a chat room available, and if you have development abilities, you can also help the community by volunteering your time.
See also: Best Laser Engraver for Tumblers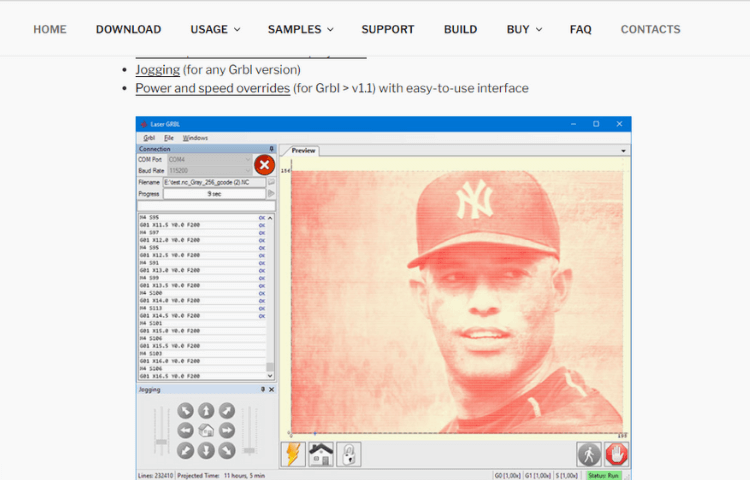 Windows-based LaserGRBL is a free G-code producer and encoder for laser cutting and engraving. This firmware is compatible with GRBL, open-source motion-based software for CNC and laser equipment, as implied by the name.
The software is small and lightweight, with no particular hardware requirements other than the operating system. The user interface is minimalistic, and it allows for the construction of custom buttons to be shown. In addition to controlling the machine, it creates G-code for cutting and engraving, all inside the same program.
On the other hand, the vectorization tool is possibly the most interesting aspect of LaserGRBL. It transforms pixel pictures such as JPEG and PNG to a word2vec format; a practice called tracing, using mathematical operations. It's a strong tool that includes spot removal and smoothing functions to get the finest possible outcomes.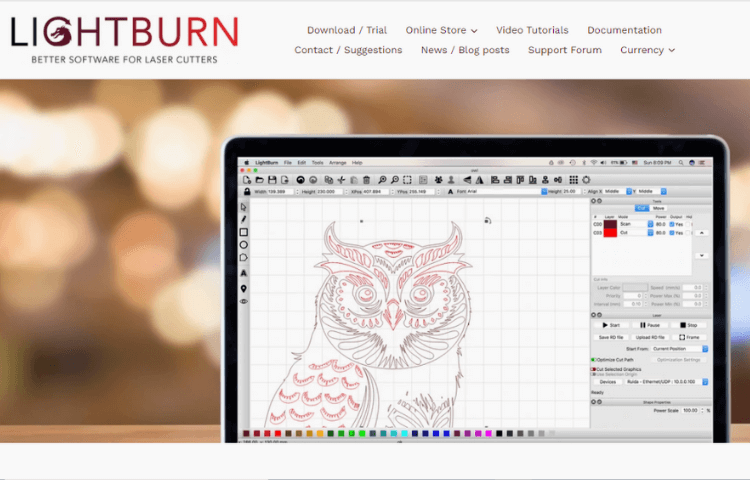 This is a popular engraver software package that may be used for layout editing, and operating your laser cutting, among other things.
LightBurn offers several really handy features that have made it a popular choice among laser cutter users. As a starting point, it is a flexible piece of software that allows you to quickly import artwork in a range of standard graphic and picture formats.
The CNC laser engraver program enables you to organize and alter vector forms using the editor, so you can even design new forms with the help of strong capabilities included in the software package. Offsetting, logical operations, fusing, and node editing are some of the features available.
While engraving, you may adjust the power, pace, cut order, brightness and contrast, amount of passes, and other parameters.
LightBurn is an all-in-one laser etching software package since it allows you to transmit your drawings straight to your laser cutter, removing the need to utilize any other software packages in the process.
LightBurn includes a free 30-day trial period that you may use to get a feel for the product. Another advantage of using LightBurn seems to be the active support forum, where you can seek help with any difficulties you may be having and discuss subjects with other users who are also using the software. On the LightBurn website, a business section gives information on new features and issue patches.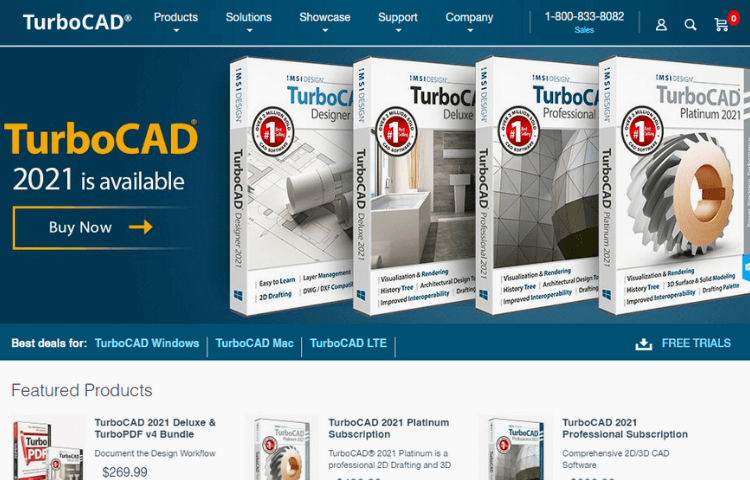 TurboCAD, which comes from a long series of specialist drawing applications, is jam-packed with capabilities that make laser cutting a breeze. It is intended to be a cheaper alternative to AutoCAD, but it is much more than that.
It is possible to clean up a vector drawing for laser cutting using the Overkill tool in TurboCAD. This tool eliminates overlapping arcs and lines inside a design, making it suitable for laser cutting. With its event viewer, it also eliminates redundancies and maintains track of what you've done to make changes.
You may also make use of the PDF Insert tool included with TurboCAD. You can trace over a design in a new TurboCAD project if you have a vector PDF version of the design. The cartesian coordinates and endpoints of lines will automatically snap to match the PDFs, so you don't have to think about maintaining your mouse hand steady.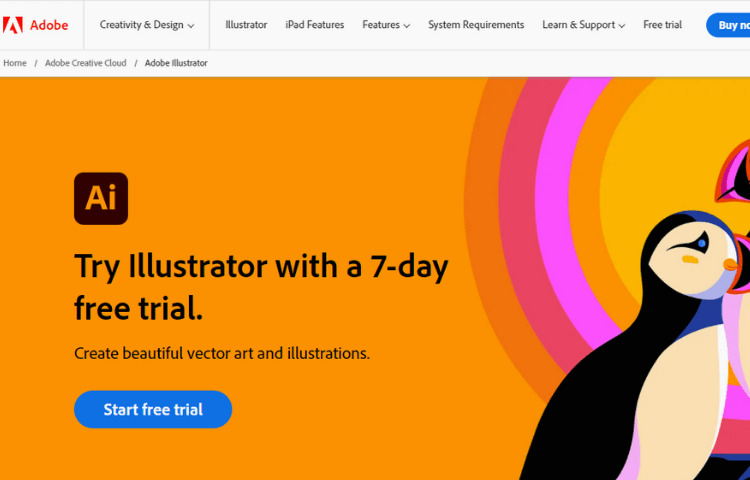 Even though Adobe Illustrator is not specifically designed for laser cutting, it is regarded as the best when it comes to image design software and may be used to produce g-code out of an SVG file that can be utilized with your laser engraver or laser printer.
While there is a little learning curve for novices, it includes just about everything that you can ask for if it comes to dealing with vector drawings. It supports the EPS, PDF, AI, SVG, DWG, and DXF file formats,
The Artboards tool in Illustrator is one of the most beneficial aspects of utilizing it for laser cutting. This lets you lay your ideas on the screen to see how they'll fit your stuff sheets before printing them on the printed material.
You may create as many Graphics as you need in a single view, which helps streamline the whole process and make it easier to keep the ultimate product in mind while designing.
An additional advantage is that this laser cutting software is compatible with various techniques, including vector engraving, raster engraving, and vector cutting, making it a very flexible application overall.
Lastly, this laser engraver software is also compatible with the iPad, allowing you to sketch with an iPad pencil while using it quickly. The iPad edition also includes a comprehensive set of topographical tools.
For those seeking laser cutter control software that is well-suited for vector work while still providing professional-grade precision and accuracy, Illustrator is a solid choice.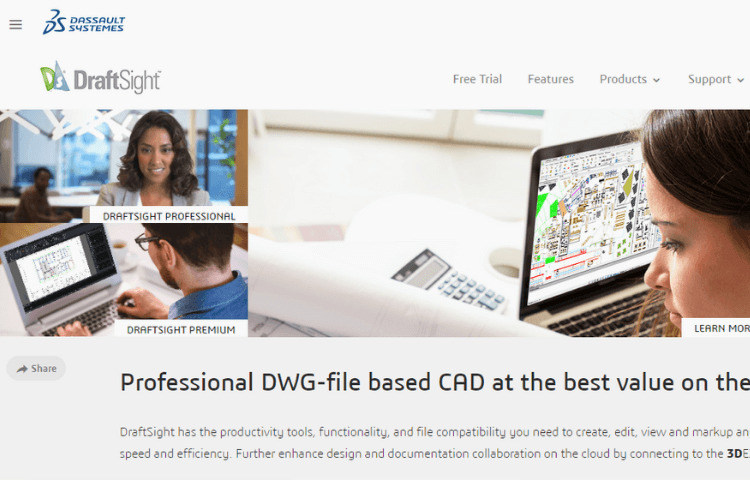 DraftSight, the most costly program on our list, is an expert CAD and laser cutting software produced by Dassault Systemes. It is the most premium software on our list.
For fine-tuning the design you wish to submit to your laser cutter, DraftSight is the best program to use. For example, the image trace tool, which transforms pictures such as PNGs or JPEGS into angles, curves, and vector lines, is one of the numerous capabilities of the software.
This makes it quicker and easier to cut a design that has already been drawn without going back to the drawing board. It also contains 2D constraints, which allow you to manage the parameters of your drawing parametrically by describing the geometrical and dimensional aspects of the designs you create.
DraftSight's hairline feature, which allows you to customize line width inside the print choices, is another feature worth highlighting. This is configured to be the correct size of a single pass of a laser, making it perfect for laser cutting and preventing less accurate cuts produced by the rasterization of broader lines.
In addition to the Standard and Expert versions, there are various alternatives for purchasing DraftSight. The price stated is for the Paid Version, which is more pricey than the Basic and Professional editions but is the best option for laser engraving. In general, this 2D software program for laser cutters is our top recommendation for professionals who use laser cutters.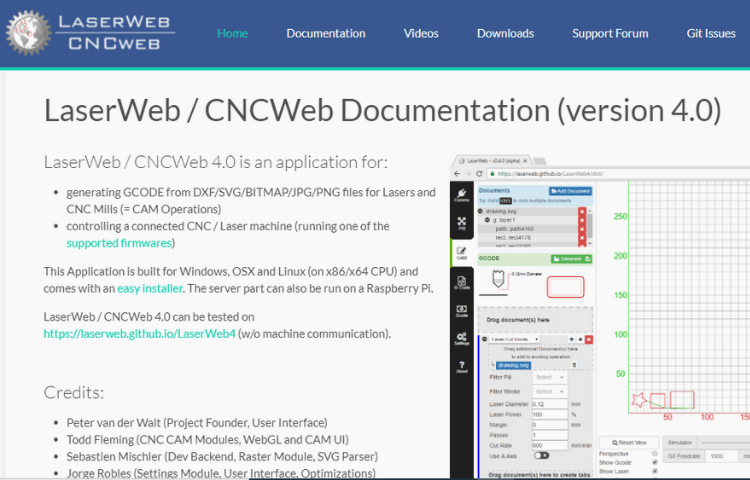 LaserWeb 4 is a free application that may operate your laser cutter depending on the design you provide it with. For example, one feature that makes this laser engraving software particularly helpful is the ability to load several files in different forms into a single project, making it extremely adaptable and ideal for collaborative projects.
Another advantage that isn't seen with other applications is the work cost estimation feature, which is useful for budgeting, especially for novices and amateurs.
It is possible to manage your engraver with LaserWeb using both vector and raster files, making it a versatile tool for engraving both small and big projects. 
Many different options are available to allow you to tailor various parts of your engraving, such as the pass depth and cut-rate and the smoothness and diameter of your engravings.
The LaserWeb community also has plenty of helpful hints, adjustments, and code additions, allowing you to personalize the laser cutter machine software to your liking by selecting free extras and modifying it as you see fit.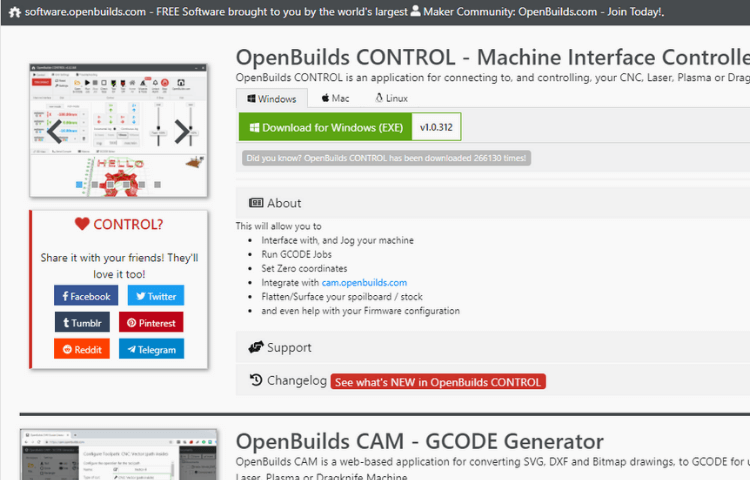 OpenBuilds relates to the collection and community for hardware designers to exchange projects. It also commercializes parts for DIY machines, such as CNC bits, motors, and electrical components.
A few years ago, OpenBuilds launched two software applications for digital design: OpenBuilds CAM and OpenBuilds Control. Both of these products are free to use. These systems support milling and laser cutting, with the first (CAM) generating G-code through a web-based application.
The management application is free for Linux, MacOS, and Windows, and it allows you to review and test the G-code before passing it through the machine to produce the final product. Both applications are completely free to use and are compatible with the vast majority of CNC and laser equipment.
How to Pick the Best Laser Engraving Software?
Lasers can also etch photos. This method requires a lot of trial and error to attain decent results. Testing is the best way to achieve a good print.
Also, you must alter the image using tools like Inkscape or Adobe Illustrator. Learn the laser engraving machine's parameters.
Understand a Laser Engraver:
Sure, you should understand your laser engraving device's capabilities. The best editor and design tools are useless if you don't comprehend engraving.
A laser cutter or engraver uses intense heat to melt a surface, leaving a hole. The laser may cut material depending on the parameters. You may utilize several options to create complicated designs. Grayscale design is ideal for relief engraving.
Know the Engraving File Differences:
Engraving files can be categorized as raster or vector. These two can be used for laser engraving. But using files properly provides the greatest benefits. Photos taken with a camera, stamps, and letters should be saved as raster. Vector files are best for engraving lines and edges.
Diverse Materials, Engraving Options:
Process of laser engraving Consider materials like wood, copper, and acrylic, as well as their surroundings. For example, titanium first rebuffs lasers. Ineffective, perhaps? But the impact of recoiling can be useful. Lasers are more precise when the heat distortion is less close to the target, but you can fine-tune the settings with engraving technology.
Frequently Asked Questions:
What kind of software does a laser engraver employ?
Adobe Illustrator is the gold standard by which all design software is judged, and it is available for free. When it comes to laser cutting software, Adobe Illustrator's Artboards configuration is one of its most attractive features.
What kind of software does a laser printer employ?
CorelDraw is the most often used software; however, the laser printer is compatible with many other programs, just as with a conventional ink printer.
What is the quality of the LightBurn software?
Light burn is the best software to utilize because it offers many features and options.
Wrapping it Up:
It has already been established that there are many different types of engraving software on the market today. We hope that this article was able to assist you in narrowing down your options and identifying the most appropriate software for your engraving requirements.