Have you ever considered converting your 3D printing hobby into a financially rewarding business? Even if you have no prior experience, there are still several opportunities to earn money via 3D printing.
In this article, we will explore the most effective methods for making money with a 3D printer, identify the 3D printing services that are currently in the most demand, and discuss the fundamentals of running a successful 3D printing business before you get started in the industry.
Is it possible to turn a profit using a 3D printer?
You can generate income with your 3D printer. You have the option of printing a variety of prototypes, participating in the advancement of medical research, or selling bespoke items through an online shop.
Alternative approaches each provide their special rewards on investment. But, it is very necessary that you do not market misleadingly 3D printer designs that have been registered as trademarks and that you respect the properties of creative works and intellectual works.
15 Ways to Make Money with 3D Printer:
There are countless applications for 3D printing, a fast-expanding sector that isn't only for enthusiasts and hobbyists. Using a 3D printer to generate income is easy, whether you're launching your own company or searching for a side gig. Here are 12 ways to use a 3D printer to make money:
1. 3D Printing Blog: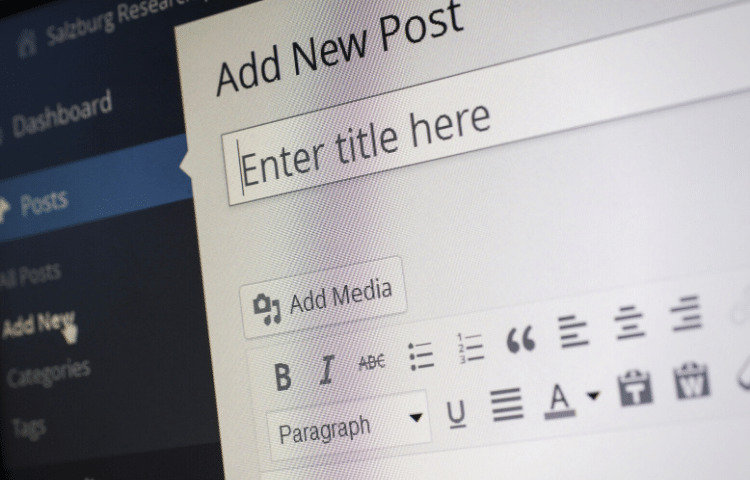 You may also generate income with a 3D printer by beginning a blog in your niche. The blogs contain simple material, making it possible for the reader to learn about 3D printing. It's possible that there won't be any traffic right away.
But, just like YouTube, maintaining a 3D printing blog demands dedication and consistent content uploads. You may make the call-to-action in the post profitable by pointing readers toward the best location to buy 3D printers. In addition, 3D models and other connected items may be explored through affiliate marketing.
A blog specializing in the field has validated your expertise as a 3D printer. Since they trust the stuff you publish, novices will look up to you as a source of motivation and ideas. Consequently, it is much simpler to transform the audience into a source of income-generating money.
2. 3D Scanning: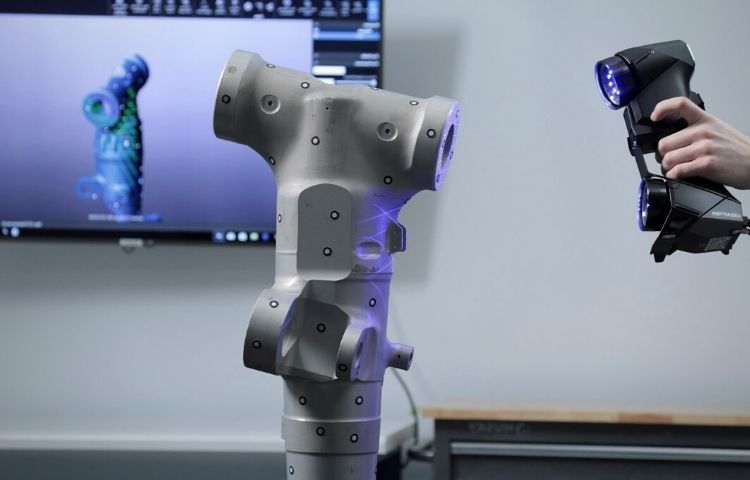 You may start a business providing 3D scanning services with your 3D printer as one method to generate money with it. You can generate a digital model of an object by scanning it with a 3D scanner and then printing it out using a 3D printer. Scanning in three dimensions may be useful in various fields, including product design, engineering, and architecture.
For instance, a product designer may need a 3D model of a prototype to test the operation of the product, or an architect may want a 3D model of a construction site to assist them in visualizing their design. You may assist these experts in producing precise models and prototypes without costly machinery by providing 3D scanning services.
In addition to this, you may also provide 3D scanning services to those who are interested in creating personalized things using 3D printing. Scanning a person's physique, for instance, enables one to fashion a one-of-a-kind figure using a 3D printer; scanning a person's face, on the other hand, lets one fashion a unique mask.
Providing 3D scanning services may, in general, be a fruitful approach to generating money with your 3D printer. You may turn your interest in 3D printing into a lucrative company by purchasing a 3D scanner, advertising your services to potential customers, and producing your creations.
3. 3D Printing Consulting: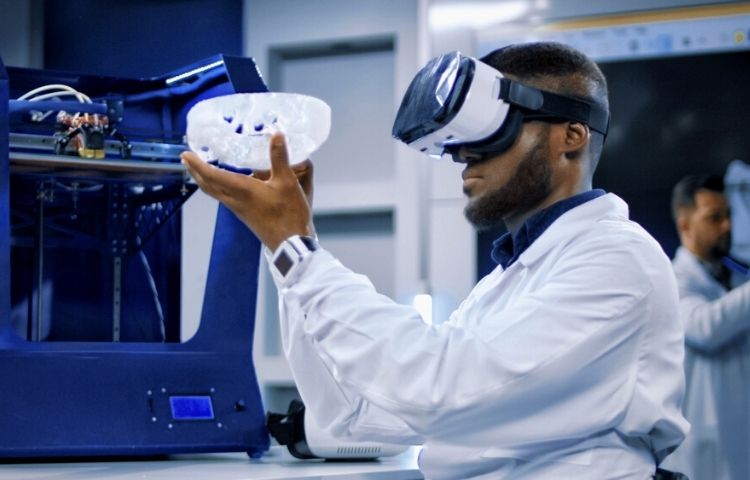 Consulting services are another method to earn money with your 3D printer. Several organizations are searching for specialists to assist them in integrating 3D printing into their operations as the technology becomes more widely used.
As a 3D printing consultant, you may assist companies in choosing the ideal 3D printing options for their need, whether for product development, production, or prototyping. Also, you may teach their team and recommend the finest gear, software, and materials to utilize.
In addition, you may provide consultation services to people unfamiliar with 3D printing and requiring assistance getting started. This might involve recommending the best 3D printers to buy, suggesting software and supplies, and training them on how to utilize their new tools.
You must thoroughly grasp 3D printing technology and convince clients of your competence to launch a 3D printing consulting firm. You may advertise your consulting services with networking opportunities, industry conventions, and social media.
4. Build 3D Prototypes: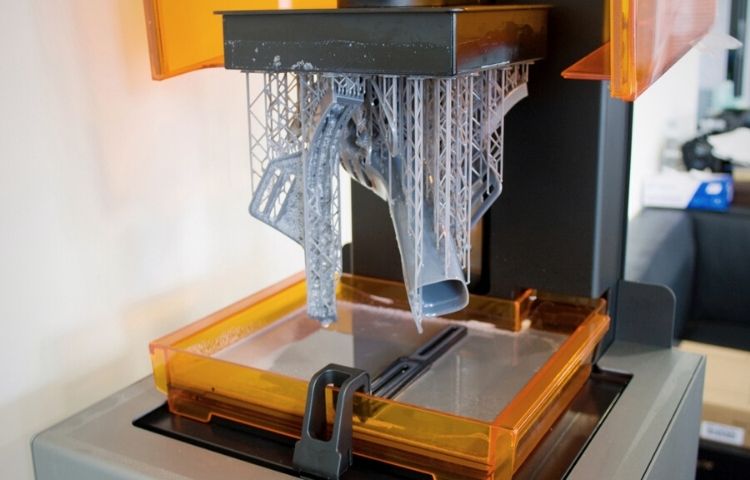 You may offer your services to clients to create 3D prototypes if you have a 3D printer. Complex designs may now be produced using 3D printing technology that would have been challenging or impossible to produce using conventional manufacturing techniques.
You may provide your skills as a 3D prototype maker to companies and people who want prototypes for product development, testing, or presentation needs. This may be a part of making prototypes for toys, devices, jewelry, and even industrial components.
You'll need to have a solid grasp of 3D design tools and be able to produce precise and thorough 3D models before you can begin producing 3D prototypes. Also, you'll want a top-notch 3D printer that can create prints in various materials with great resolution.
You may use social media, internet marketplaces, and word-of-mouth recommendations for advertising your 3D prototype construction services. You may also attend trade exhibitions and industry conferences to present your work and meet potential customers.
5. Rent Out Your 3D Printer: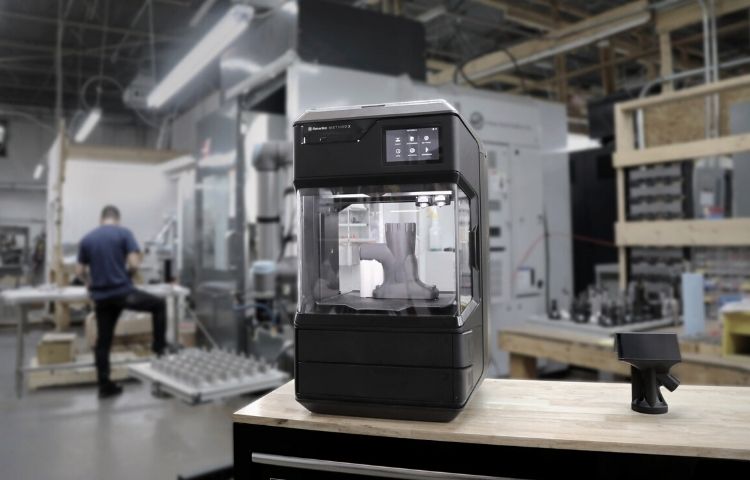 As a result of the shift in the industry, there is a fantastic potential to earn money with 3D printers by renting them out. The monthly leasing fee might be anywhere from a few hundred to several thousand dollars. It will take into account both the length of the rental and the brand of the 3D printer.
If you want to rent out your 3D printer, advertise it on the appropriate message boards and social media sites. To ensure efficient communication, make sure to include your contact information as well as any other pertinent information.
Last but not least, finish the advertisement by including probable results if the 3D printer is returned damaged. You may put your rental money toward acquiring more 3D printers. Hence, the expansion of the business.
6. Sell 3D Print Designs: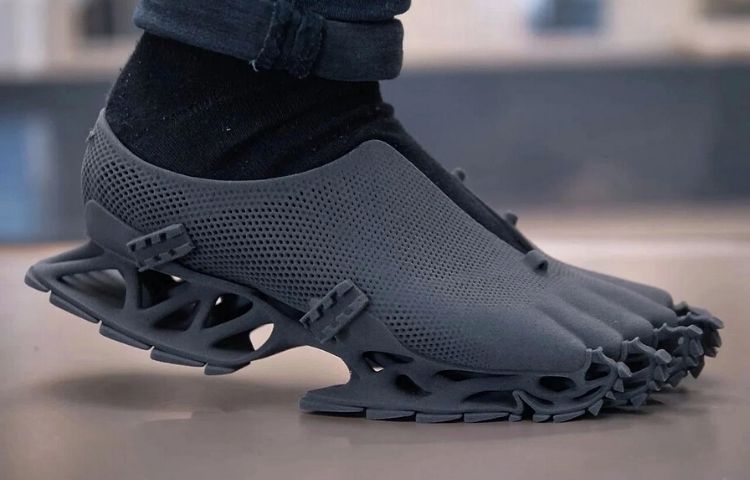 Selling your 3D print designs online is a viable source of income if you are talented in the field of 3D design. You may sell your creations on various online stores, including Etsy, Shapeways, and Thingiverse.
It would be best to compile a portfolio of designs demonstrating your abilities and inventiveness before you can begin selling your 3D print ideas. You may design anything, from toys and jewelry to wall art and phone covers.
When finished, you must post your designs to an internet marketplace, then establish your pricing. To draw potential customers, you'll also need to sell your designs through social media and other avenues of distribution.
One benefit of selling 3D print designs is that you may generate and market designs whenever you want, from any location. You may work on your ideas in your spare time and don't need to maintain an actual storefront or keep stock.
Selling 3D print designs may be a successful method to use your 3D printer to generate income. You may start a profitable online business and turn your enthusiasm for 3D printing into a fulfilling profession by utilizing your expertise in 3D design and business acumen.
7. Sell Digital 3D Models: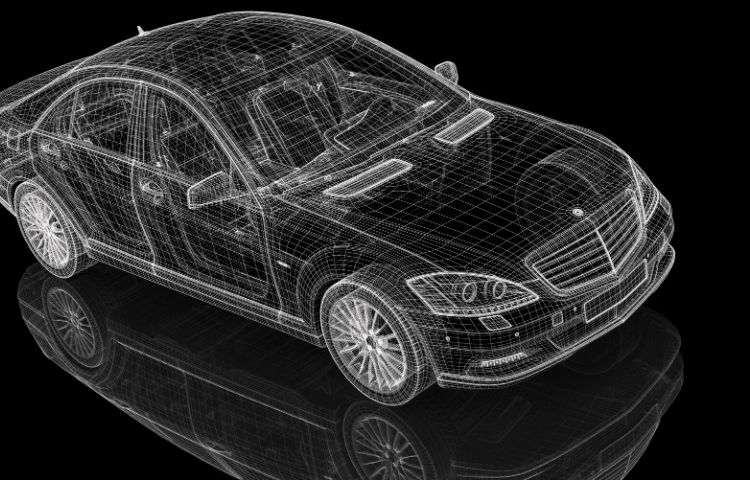 Whether you're an expert modeler, artist, or drafter, you can sell your 3D model files online without producing real goods. This choice is more of a company plan for passive revenue that may coexist with or operate apart from a tangible product line.
You may earn money on the same product several times by selling digital files like 3D models without producing it more than once. It becomes even more effective if the digital data you sell are already existing, unused assets from a previous project that would otherwise be worthless.
Even while you won't make much money off each sale of a 3D model, they can still bring in more money overall than the print-and-sell version of the same model. Digital files sell more often than physical items and incur no production costs for each additional copy sold.
8. Sell Personalised Products: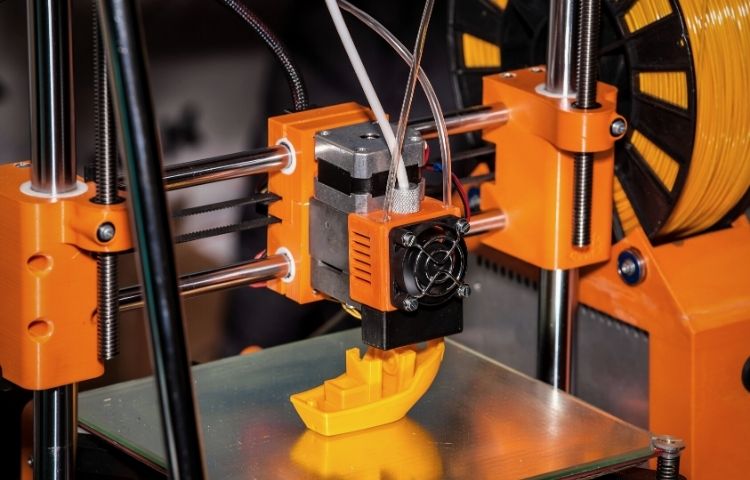 Using 3D printing technology to swiftly and affordably produce personalized goods is one of its benefits. Selling individualized 3D printed goods like jewelry, phone covers, and home décor may bring in money.
Create a collection of designs that can be customized with the customer's name, initials, or other personal information if you want to start selling personalized goods. The buyer's specifications may also be used to produce unique designs, such as a 3D-printed figurine of their pet or a phone cover featuring their preferred pattern.
Personalized goods may be sold on your website or through online shops like Etsy. To draw potential customers, you'll also need to sell your items through social media and other means of distribution.
One benefit of selling bespoke products is that you may charge a higher price since customers are ready to spend more money on unique items. Moreover, if you're seeking a side gig or a part-time income, you may make and sell customized goods on a modest scale.
Selling customized 3D printed goods may be a successful method to use your 3D printer to generate income. Using the 3D printing technology's customization features, you can design one-of-a-kind, personalized items that appeal to customers and help you stand out in a crowded market.
9. Start 3D Printing Service: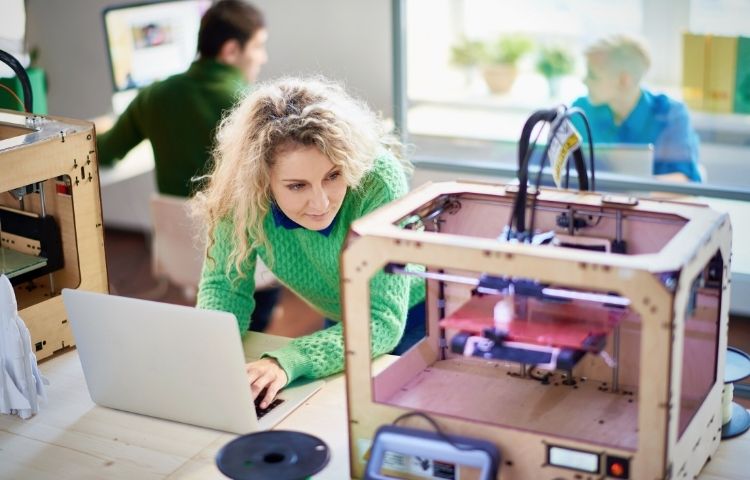 Another method of generating income from 3D printing is to launch a 3D printing service. When the company officially opens its doors, the prospective customer will send their design to be printed. The firm will offer a price and an assessment of the services.
Regarding the calculation, the cost of 3D printing might change depending on the design and the level of complexity. Additional considerations include the fees associated with software installation, the price of transportation, the difficulties associated with logistics, and any other interferences.
Interestingly, the expenditures of running a 3D printing service are rather minimal. You only need to buy a 3D printer if you intend to operate it and keep it in your possession. In addition, you may further lower the cost by offering Print on Demand services. This implies you won't proceed with a 3D print until you confirm a client's estimate. There are no expenses associated with storing or maintaining inventories.
10. Flip Broken 3D Printers: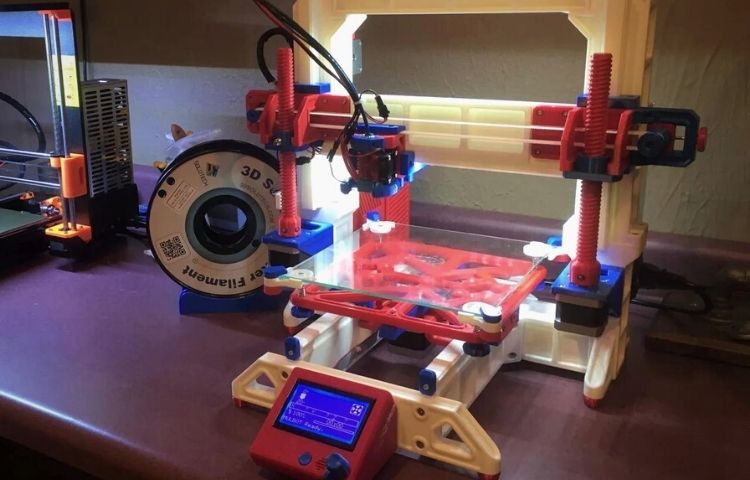 Sometimes a 3D printer is so far past the point of repair that it cannot be saved in any way. You are successful in this scenario, fortunately. Fixing damaged 3D printers that have been purchased at a discount from their residual value is one method for generating income from the use of a 3D printer. When you have fixed them, you can profit significantly by selling them.
The concept saves money, eliminating the need for renting space or recruiting staff members. In addition, the only technical expertise and information you possess are required to repair damaged 3D printers. You may also open an online store on marketplaces like eBay or Amazon.
You will need to invest in high-quality instruments to produce money. Purchasing and selling used 3D printers may be a lucrative source of additional money. As the shop expands, so too will the customer's overall experience. Using the social media bio, you can link to 3D printing classes, TikTok, blogs, and YouTube profiles. Your audience will expand as a result of the call to action.
11. 3D Printing Training and Education: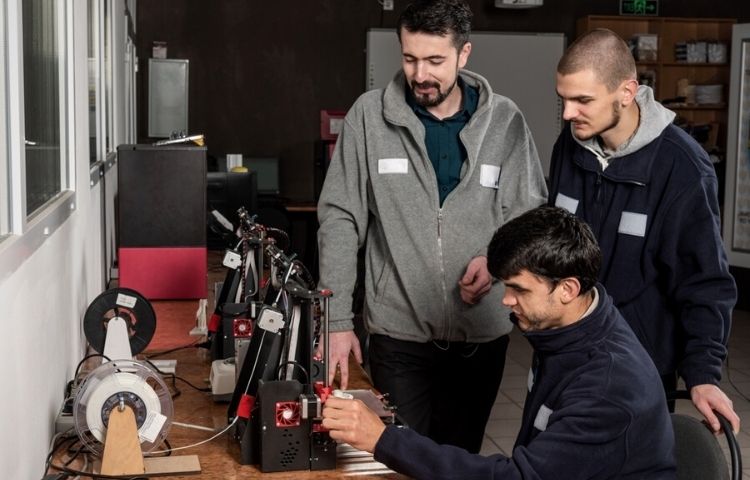 Training and education opportunities in 3D printing are becoming increasingly in demand as the technology continues to gain popularity. You may generate income by providing 3D printing teaching and training services to people, corporations, and educational institutions interested in expanding their knowledge of the technology.
To begin providing education and training services for 3D printing, you must have a comprehensive grasp of the technology behind 3D printing and the ability to instruct people on how to use it. You can provide instruction in the software used for 3D design, the hardware used for 3D printing, and the many different uses of 3D printing technology.
You may get the word out about your 3D printing training and education services by promoting them on social media, online advertising, and referrals from satisfied customers. You can also attract new customers by showcasing your talents and attracting their attention by holding workshops and seminars.
One of the benefits of providing training and educational services in the field of 3D printing is the opportunity to collaborate with a diverse range of customers, including corporations, educational institutions, and individual enthusiasts. You may also provide your skills freelance or part-time, which is a great option if you are seeking a flexible schedule or additional cash on the side.
Providing educational and training services in the field of 3D printing may prove to be a fruitful means of monetizing your 3D printer. You can assist others in learning about this fascinating technology and bringing their abilities and projects to the next level if you use your knowledge and experience and share it with them.
12. YouTube Channel: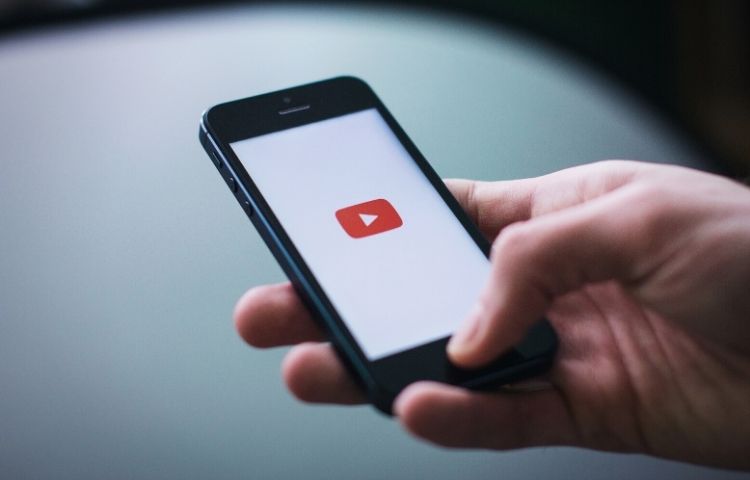 You may capitalize on the chance to make money with 3D printing, which is relatively new, by publishing videos on YouTube that are linked to 3D printers. If you want to generate money but don't want to make a significant financial commitment, utilizing a 3D printer is your best choice. You can educate the viewers on how to set up, buy, or repair a 3D printer.
Your YouTube channel can expand if you post new videos consistently and participate actively in the comments area. As a consequence of this, you have the opportunity to work together with manufacturers to promote 3D printing. In addition, you may generate income as an affiliate by using discount coupons and integrated links in your content.
After each purchase, the revenues are deposited into your chosen bank account. Your revenue can be diversified through sponsorships, affiliate marketing, advertising, and charitable giving. You may establish yourself as an authority on a topic by using one of the many methods of monetization that YouTube provides.
13. Start a 3D printing TikTok: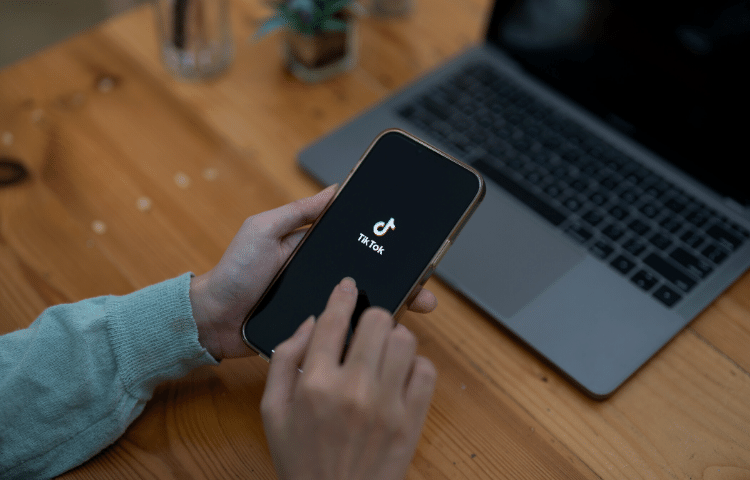 The video-sharing app TikTok was just recently added to the social networking platform. On the other hand, no one can contest that it has enjoyed an extraordinary amount of popularity.
Since TikTok has billions of viewers worldwide, there is no reason not to use it to generate money with a 3D printer. TikTok operates in a manner analogous to that of YouTube. TikTok's audience takes significantly longer to grasp the material using 3D printers, which is unfortunate.
Despite this, you shouldn't allow it to dampen your spirits. You can upload standard 3D printing content to TikTok, regardless of whether or not it is commercial, educational, or informational. The brief video clips will keep the audience's attention intact.
You may also teach them about designing, formatting, and installation problems if you want to expand their knowledge. After the audience on TikTok has grown to a certain size, you may start engaging in affiliate marketing. Consequently, if you talk about a certain brand, you will receive a commission. You might also work with other people passionate about 3D printing to reach a wider audience.
14. Repair 3D printers for others: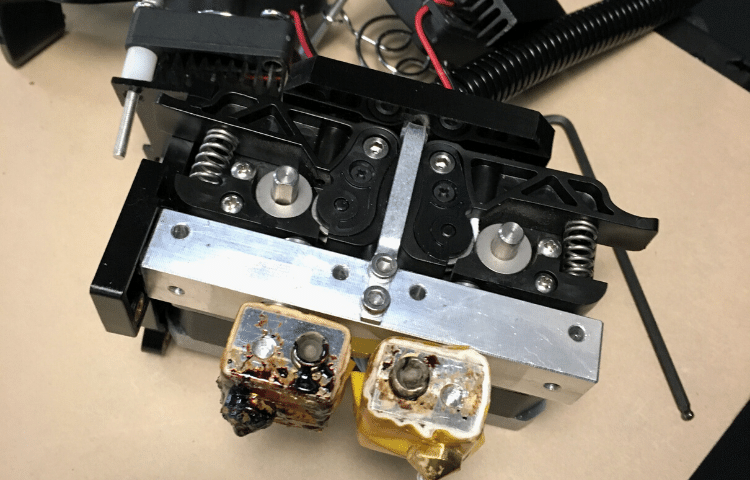 There is no doubt that three-dimensional printers, at times, may be rather temperamental. They are comprised of a great number of individual components, each of which contributes to their proper operation. When anything goes wrong with 3D printing, it might be difficult to fix for someone new to the process or who has never understood what most of those components are supposed to perform.
Put your expertise in the technical side of 3D printers to good use by charging customers to fix their malfunctioning printers. The vast majority of individuals are content to shell out money to have someone else who is better equipped to handle the situation. You can earn money from someone who will not utilize your 3D printing services or purchase your items.
15. Repair Things in your Household: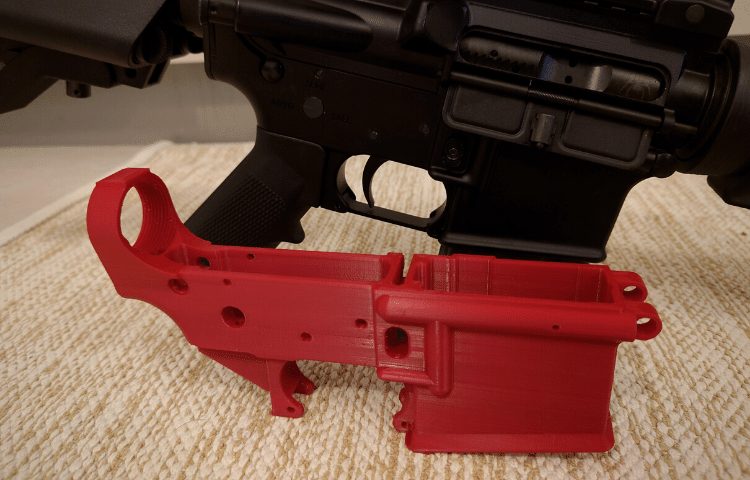 When anything breaks in your home, having a 3D printer on hand may be a really useful item to have on hand. You can create new parts for damaged home appliances, furniture, and other items if you have a fundamental understanding of computer-aided design (CAD) and (free) 3D modeling software.
When anything breaks, you often must order a replacement component from the manufacturer. If the manufacturer cannot assist you, you may be required to replace the complete item. Having a 3D printer allows you to save money over time by allowing you to do simple repairs, create your replacement parts using the printer, and maintain the use of your older possessions.
Frequently Asked Questions:
How much does it cost to rent a 3D printer?
Many elements, including printer kind, rental period, and location, might affect how much it costs to hire a 3D printer. In general, renting a desktop 3D printer ranges from $50 to $500 a day, while renting an industrial 3D printer can reach upwards of $10,000 per month. To select the rental choice that best suits your needs, shopping around and comparing costs is crucial.
How to sell 3D prints online?
Create 3D designs, print them on a high-quality 3D printer, set up an online store, set prices for your items, advertise your business, and swiftly complete orders with top-notch customer care to sell 3D prints online. Your 3D prints may be sold on websites like Etsy, Shapeways, or your own.
Is 3d printing profitable?
3D printing profitability relies on materials, equipment, software, price, and demand. Creating innovative, in-demand designs, marketing your items well, and decreasing prices may make 3D printing lucrative. 3D printing consulting, prototyping, and instruction may be profitable. Yet, 3D printing is a competitive industry, and it may take years to become viable. 3D printing equipment and software are very expensive. 3D printing profitability depends on your business plan, market demand, and cost and operation management.
Is it illegal to own a 3d printer?
The legality of selling 3D printouts of a 3D model depends on whether or not you have followed the terms of the copyright license for the model. You own the license to any models you create, so you may use them as you choose. Any content protected by copyright or trademark law cannot be used in any of the models. If someone created a 3D model of a popular cartoon character, but the persona is not their intangible asset, they could not sell prints of the model.
Bottom Line:
This article provides several 3D printer business ideas. Working remotely and having flexibility are both highly appealing. So go ahead and implement your 3D printing-related company ideas. You are urged to research the market to determine the necessary funding and tools for productive outcomes.