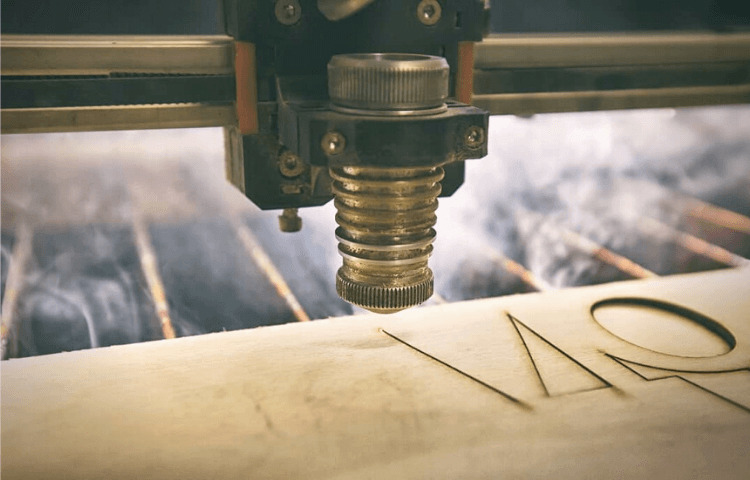 Wood is one of the most commonly used materials for engraving and etching. It gives you a natural look to your 3d project with a fresh smell. However, not every wood is suitable for engraving as you need specific conditions to penetrate the thick bark of wood. So, what is the best wood for laser engraving?
The answer is simple, any lightweight wood with a specific resin content is suitable for engraving. In order to get the best results, you have to select the best possible option according to the nature of your project.
For instance, laser carving on wood requires a slightly softer material than laser engraving on wood. In this article, I will explain the top 3 best wood for engraving and DIY projects.
My Recommendations: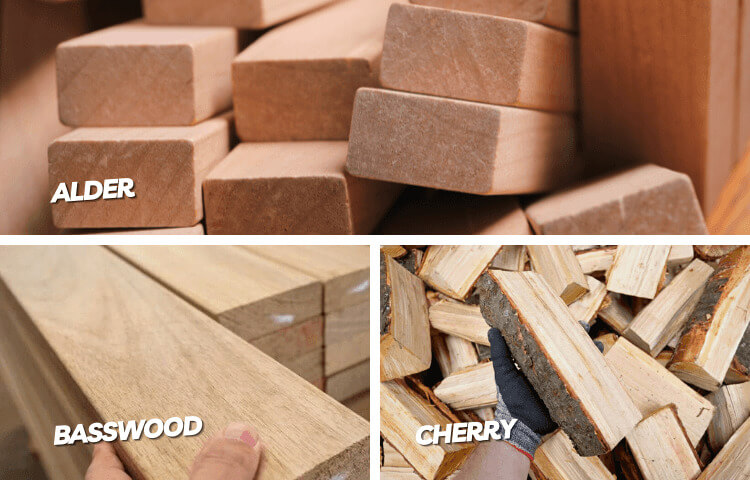 You can choose your preferred material from a wide range of woods. Every type of wood is unique and advantageous for different projects. Therefore, I have shortlisted the top three kinds of wood that you can use in every 3d wood engraving project.
1. Basswood: Best Soft Hardwood
Basswood is a well-known contestant in the hardwood category. It is because laser engraving can only be performed on hardwood with a softer texture. Otherwise, the laser can't penetrate to the desired thickness, and you may ruin the project. In this regard, Basswood is the best soft hardwood option for laser engraving. It can be easily cut for a more professional finishing touch, and the engraving lasts without fading.
Softer hardwood.
Easy to penetrate even with a small laser engraver for wood.
Lightweight but durable.
2. Alder: Overall Best Wood for Engraving
Alder is the finest wood choice for laser engraving as well as hand engraving. It offers just the perfect consistency for any wood-based project. It is a supple wood that doesn't streak very easily. However, the reason for its second position on the list is due to low availability. If you can get your hands on alder wood, it is the best option you have.
Light color for perfect burn effect.
Supple.
It is not prone to streaking.
3. Cherry Wood: Overall Best for Hand Engraving
Cherry wood is yet another hardwood, softer than most contestants. It offers the right features that make it suitable for all sorts of woodwork. Moreover, it is more readily available in the market than alder wood making it the most commonly used material for kitchen cabinets and other furniture. Cherry wood also has a large number of applications in laser carving and design works.
Consistent grains make it less prone to cracking.
Perfect for the burn effect.
Low resin content.
Best Types of Wood For Hand Engraving:
The main purpose of wood engraving is to produce 3-dimensional designs on readily available material. Wood acts as the perfect background and unleashes the true beauty of your engraved design. Currently, engraving and carving are either done with a laser or by hand. Both these methods are effective, but the mode of engraving is quite the opposite.
For instance, the best CNC laser engraver uses a CO2 laser to penetrate deep in the wood without damaging the surroundings. Hand engraving, on the other hand, uses the force of impact to penetrate a calculated thickness in the wooden slab. Therefore, you need different types of wood according to your mode of operation.
The best wood choices for hand engraving are:
Maple: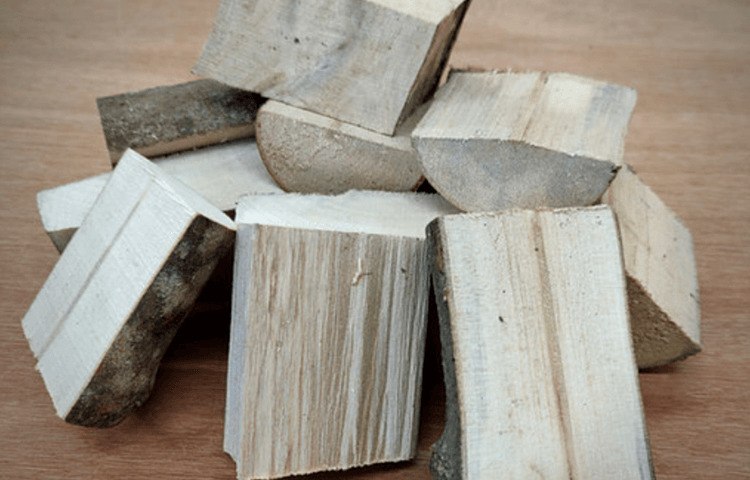 Maple is the most commonly produced timber in the USA. Maple slabs are readily available in markets throughout the country. Maple wood can be divided into two types, i.e., soft maple and hard maple. Hard maple is used to produce furniture due to its flexibility, but it is not used in engraving works.
The soft maple is pretty similar to alder wood in its characteristics. It has a soft texture with strong and consistent grains. Soft maple is a lightweight wood with a lower chance of streaking.
Dried weight: 38lbs/ft3 (610 kg/m3).
Janka hardness: 950lbf (4230N)
Alder Wood: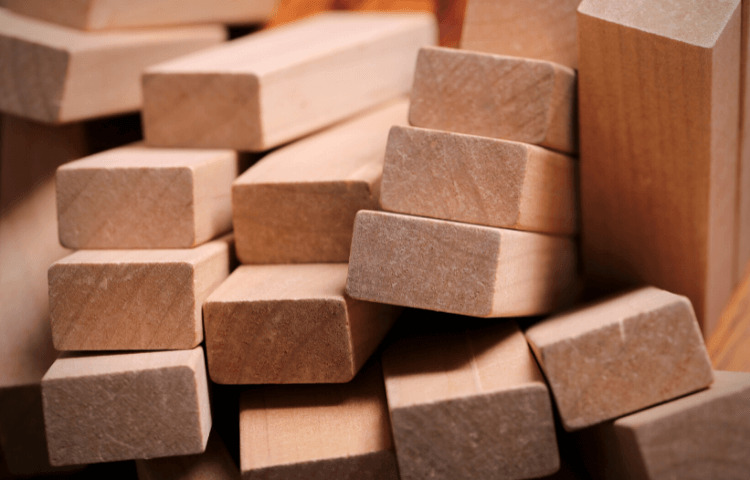 Alder is natively produced in Central America and the Andes. The timber is only available in the surrounding regions, and you have to order it to get to other parts of the country. It has a smooth texture and a softer surface than most other woods. Therefore, Alder is the first choice of every engraver and woodcarver.
Dried weight is 28lbs/ft3 (450 kg/m3).
Janka hardness: 590lbs/ft3 (2,620 N)
Pinewood: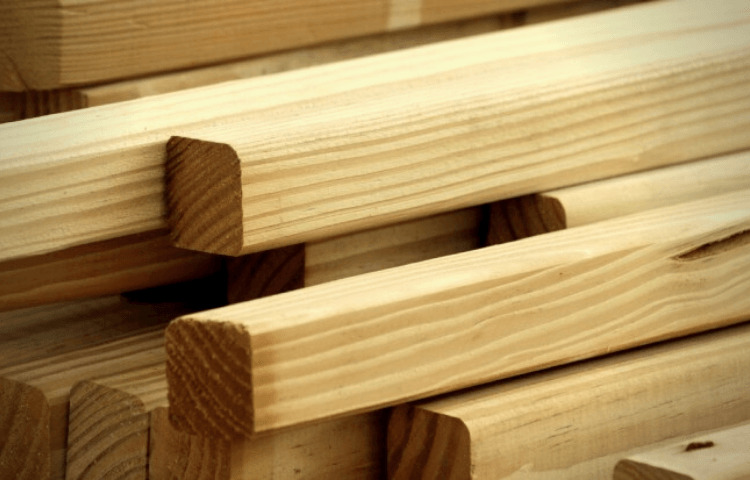 The pine tree family consists of more than 126 different species. They are usually found in colder regions with plenty of rainfall. As most of the engraving is done in hilly regions, pinewood is the most easily accessible choice for carvers. It has a soft surface with a smooth texture and produces the perfect after-burn effect. However, pine wood is knotty, and these knots can get in the way of your project. Moreover, the resin content of pine is high, so you have to prevent resin from accumulating.
Dried weight is 25lbs/ft3 (400 kg/m3).
Janka hardness: 380lbs/ft3 (1690 N).
Walnut: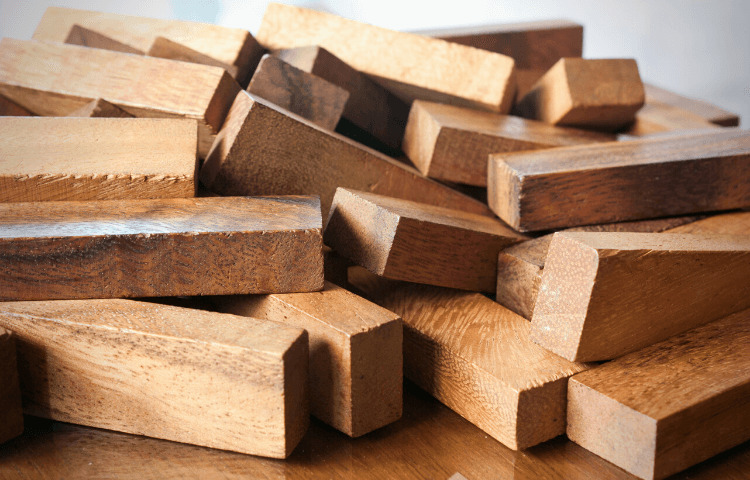 Walnut is every woodworker's favorite choice of wood for all sorts of projects. The dark chocolate color makes it suitable for cabinetry, flooring, furniture, and engraving works. The dark-brown color is easy to go with all color shades, making it the perfect choice for wood carving. The great thing about walnut wood is that it is weather-resistant and environmental conditions have no effect on this wood's quality and texture.
Dried weight is 38lbs/ft3 (610 kg/m3).
Janka hardness: 1010lbs/ft3 (4490 N).
Cherry Wood: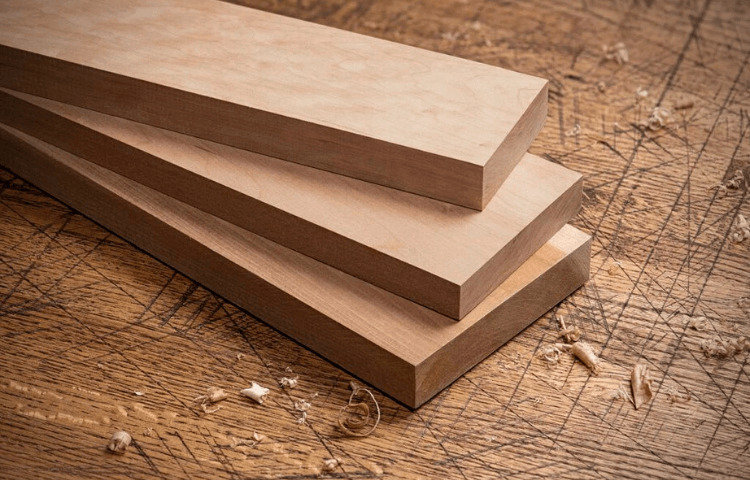 The earliest form of engraving was produced on cherry wood. It is a durable wood with straighter grains, making it suitable for all sorts of the woodwork. Cherry wood is found in abundance throughout the USA. It has a pinkish wooden color that darkens with age. Among the different types of cherry wood, black cherry is particularly useful for engraving and cabinet works. The black cherry wood is also known as the American cherry due to its abundance.
Dried weight is 30lbs/ft3 (560 kg/m3).
Janka hardness: 950lbs/ft3 (4230 N).
Best Types of Wood For Laser Engraving:
Laser engraving doesn't require wood with a higher tensile strength as the process is simple and free from impact damage. However, you need a soft hardwood with enough durability to last for several years. Moreover, the resin content and streaking are the key factors that make any piece of wood suitable for custom laser engraving wood.
Balsa: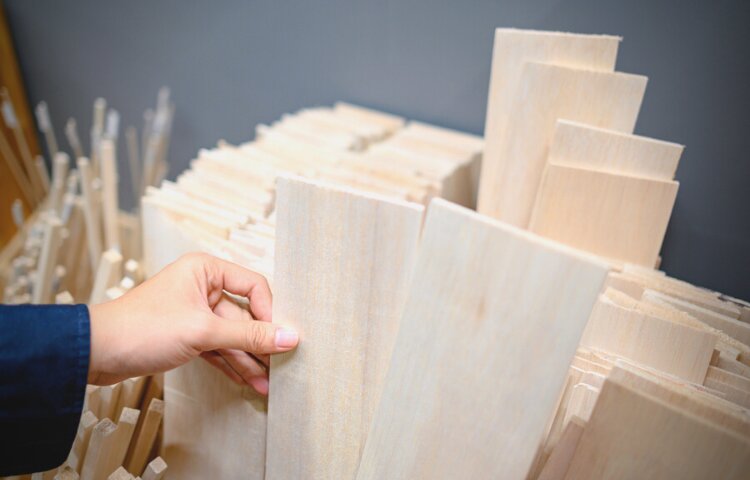 Balsa is the perfect choice for laser engraving due to its softness and ease of penetrating the surface. Most affordable laser engravers work well with this type of wood, and you will not face any difficulties carving it. However, you need to handle it with care during the finishing stages to ensure that it doesn't crack or dent.
Dried weight is 9lbs/ft3 (150 kg/m3).
Janka hardness: 67lbs/ft3 (300 N).
Basswood: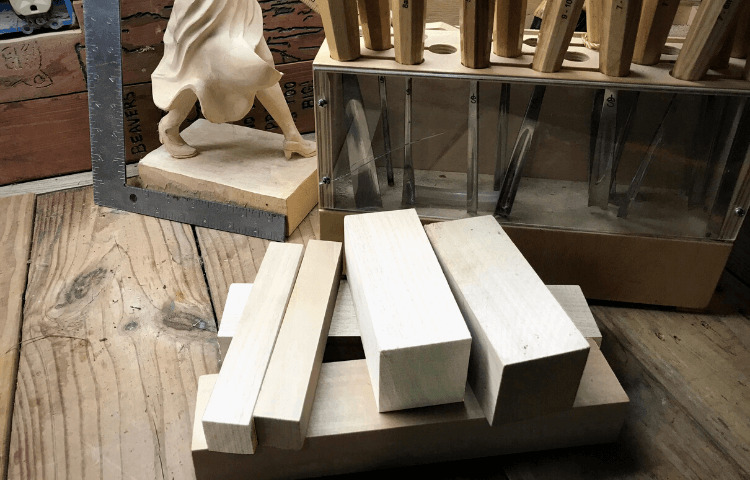 Basswood is famous for its softer surface that allows easy penetration with most laser engravers. The straighter grains provide the perfect material for carving and laser cutting. Moreover, the pale white color is easily stained to produce the perfect burn effect with a laser. However, this type of wood is rare and is not easily available from the market.
Dried weight is 26lbs/ft3 (415 kg/m3).
Janka hardness: 410lbs/ft3 (1820 N).
Best Engineered Wood for Laser Engraving:
Engineered wood is the improved form of timber. It has no grains and offers the best smooth surface for laser engraving. It is also known as manufactured wood, but in reality, it is made from natural timber.
Plywood: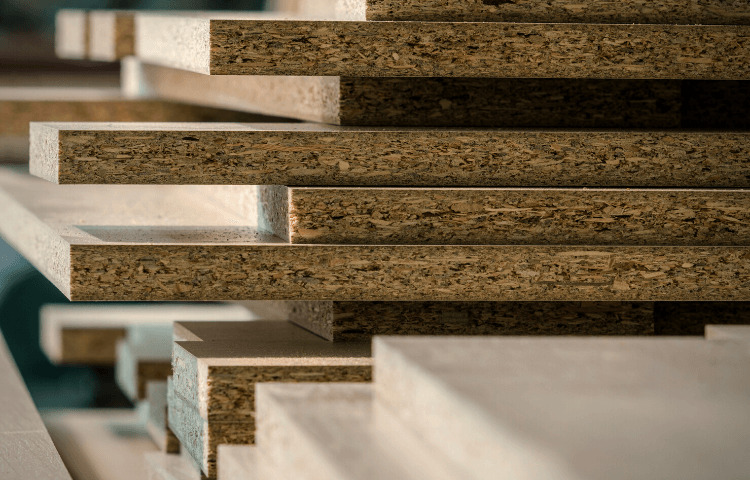 The most common type of engineered wood is plywood. It is widely used in the production of tables, desks, and beds. The wood itself is produced by combining several veneers (thin wooden slices). You can get a slab of plywood in any thickness and size that you desire.
Medium-Density-Fiberboard (MDF):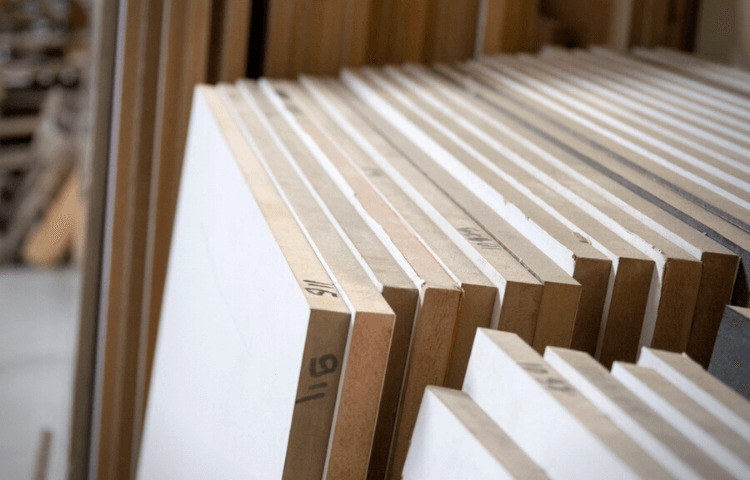 Sometimes, you need a thick slab that you can't find in the plywood section. The MDF engineered wood is the perfect material for such projects. It is made by slicing softwood and hardwood into fibers and then gluing these fibers together using a natural adhesive. This type of wood is superior to any organic wood because you can get the desired qualities from it.
Softwood vs. Hardwood: Which Wood is Best for Laser Engraving?
The type of wood used for engraving is dependent on the project. For example, laser engraving wood blocks is easier to do with soft wood. For long-term projects, hardwood is the preferred option.
Softwood:
Images and text can be engraved on wood products such as picture frames and coffee tables. The process of engraving is similar to printing on paper. You can begin the process by selecting the design ideas you want to create.
However, laser engraving on softwood requires less time than engraving on hardwood. Therefore, it's imperative to use a low-viscosity resin while working with softwood. Softwood is also more porous than hardwood. A low-viscosity resin will fill the pores and create a smooth surface for the image or text to be engraved.
The following are suitable softwood for laser engraving:
Cedar: Countless knots, a reddish-brown color, and aromatic.
Cypress: Decay resistant, a little weak and prone to knots
Fir: Compatible patterns, easy to work and even smooth.
Pine: Shrink resistant, light weight and pale colored.
Yew: Solid, straight, medium toughness and low curveness.
Spruce: Decomposable, solid softwood and light weight.
Redwood: Less likely to decay in sunlight.
Hardwood:
Hardwood is a popular choice for laser engraving. However, hardwoods are more durable than softwoods that's why they are less likely to warp, crack or splinter. There's no doubt that hardwood laser engraving is a great way to add style and beauty to your home. If you're planning a renovation, consider using wood for cabinets or door frames.
When choosing a hardwood for laser engraving, it is imperative to consider the hardness of the wood. Softwoods will be too flexible for a laser, while hardwoods will be more durable. When selecting a hardwood, choose one that will stand up to the high temperatures of a laser.
The following are suitable hardwood for laser engraving:
Ash: Countless rings, light color and heavy weight.
Beech: Strong, light color, small pores, and adaptable to shocks
Birch: Hard, curved and light in color.
Cherry: Light red/brwn color. Strong, suitable for engraving and wrapinng resistant.
Elm: Tough, light brown color and less decay resistant.
Maple: Shock resistant, pores, grains, and hardest wood overall.
Mahogony: Reddish brown, tough, indistinct rings, an excellent choice for engraving.
Oak: Huge rings, light color and heavy weight.
Walnut: Durable, tough, light in color and roots with a soft grain.
Factors To Consider When Choosing Wood For Laser Engraving:
The quality of any type of wood depends on several factors. Even if you found the best wood for laser engraving, your project will only be a success if the wood possesses the following qualities:
Resin Content:

A high resin content produces the perfect burn effect by laser engraving. Therefore, all woods suitable for laser engraving should have a higher resin content.

Color of Wood:

Laser engraving produces dark marks on the wood surface. Therefore, the wood of choice should have a lighter shade. Otherwise, your laser design will become invisible due to the dark shade.

Streaking:

Streaking is the extra marks produced on the surface of the wood after laser engraving. The best wood for laser engraving has straighter grains. Twisted grains produce high streaking in the wood and affect your design.
Frequently Asked Questions:
What kind of wood to use for laser engraving?
Laser engraving produces a burning effect on the wood. Therefore, make sure that your choice of wood has:
1. Soft and smooth surface.
2. High resin content.
3. Straight grains.
4. Low streaking
5. Suitable thickness.
How to create an image for laser engraving wood?
You can use graphic designing software like AutoCAD, CorelDraw, Adobe illustrator, PixelLab, and Adobe Photoshop to create your own pattern or import your images to use with a laser engraver.
How powerful is a laser for wood engraving?
Any laser with at least 25W power is suitable for engraving wood. Fortunately, most desktop laser engravers have between 30W to 120W laser, which is powerful enough for engraving all types of wood.
Conclusion:
Laser engraving is common for both professionals and hobbyists. You can engrave almost all types of wood with the right device. However, it would be best to choose from the recommended types of wood for the best results.