In today's technological world, fiber lasers are at the forefront of innovation because of their capacity to burn through practically any material with ease. Lasers allow businesses worldwide to label their items permanently in seconds rather than hours or days.
Consider a universe in which every item is completely labeled with a unique code that is only available to that thing. This is something that the Fiber Laser Marking System can accomplish!
It is quick, accurate, and long-lasting, making it ideal for any application that requires ID tags or symbols, such as inventory monitoring systems in retail stores or UPCs on items carried across international borders by international shipping firms, among others.
Have you ever wondered how the small labels on your garments are applied or how metal tags are engraved onto your purchases? While there are several methods for accomplishing this, one of the most prominent is fiber laser marking systems.
Logos, text, and other designs may be added to various materials using these technologies rapidly and simply. Specifically, we'll look at what fiber laser marking is and some of the advantages it has over older approaches in this article. Keep an eye out for further information!
How Does Fiber Laser Marking Work?
Laser marking is a method of marking the surface of a substance that uses a concentrated beam of light. When the beam interacts with the material's surface, it causes the substance's characteristics and appearance to be altered.
It is possible to generate accurate, high-quality, high-contrast markings on nearly any surface with a laser marking machine because the focused beam targets just a certain region. This characteristic makes laser marking particularly well suited for situations in which precision and long-term durability are vital to success.
LASER is an abbreviation for Light Amplification by Stimulated Emission of Radiation, a scientific term. A laser beam starts as an atom that is excited to emit light particles due to the stimulation. A laser marking area may be targeted and marked with pinpoint accuracy using this light.
The amount of energy emitted is measured in terms of wavelengths or nanometers. The longer the wavelength of the laser beam, the greater its intensity.
Unlike other non-permanent marking methods such as printing or labeling, laser marking utilizes fewer supplies and requires very little maintenance to maintain its effectiveness.
What is a Fiber Laser Engraver, and How Does it Work?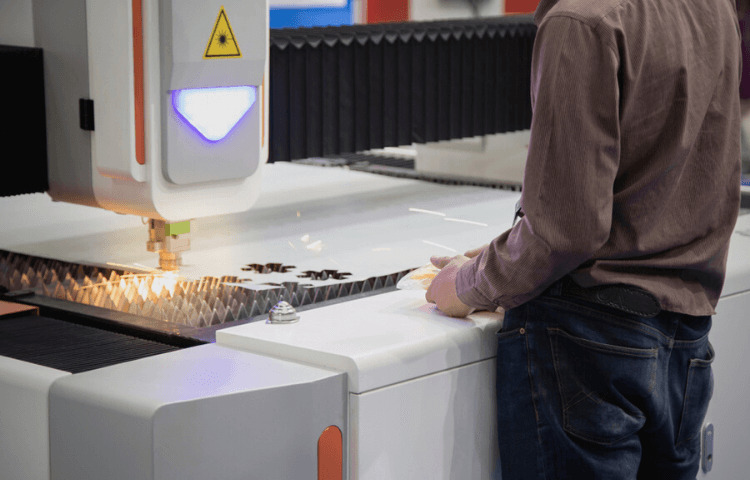 Using a fiber laser engraver, it is possible to create permanent imprints on surfaces by cutting through paint with the laser. This prevents codes from being tampered with through unapproved routes.
Fiber laser engraving is a term that refers to material removal that is deeper than the surface of the material and results in a depression in the substance.
Plastic and metal are two common types of substrates. In the case of glass and plexiglass, there is also the option of internal engraving, which refers to removing color from within the material without harming the surface layer above.
Fiber Laser Marking Machines:
US Stock 50W JPT Fiber Laser Engraver Machine
50Watt Fiber Laser Engraving Machine
Triumph Fiber Laser Marking Machine
1. US Stock 50W JPT Fiber Laser Engraver Machine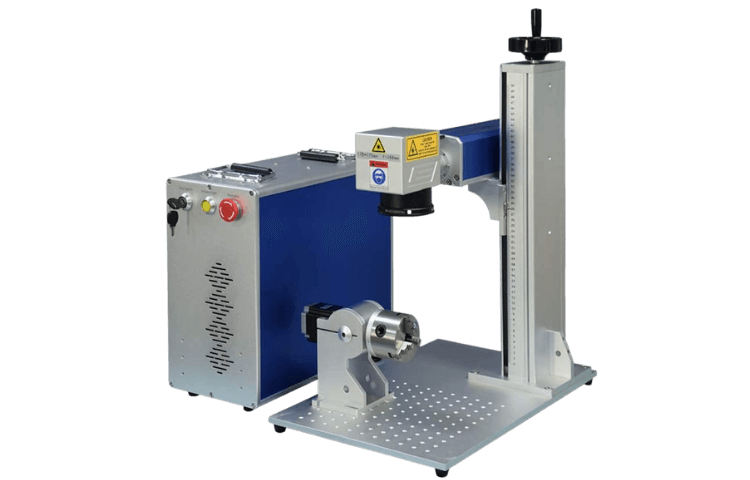 2. 50Watt Fiber Laser Engraving Machine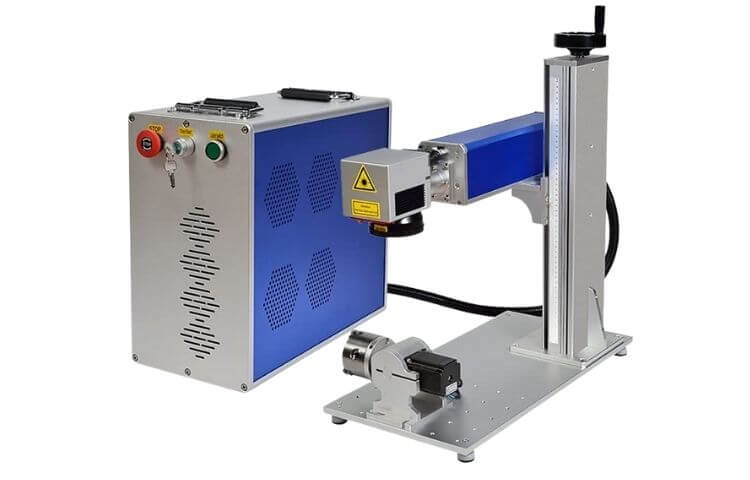 3. Triumph Fiber Laser Marking Machine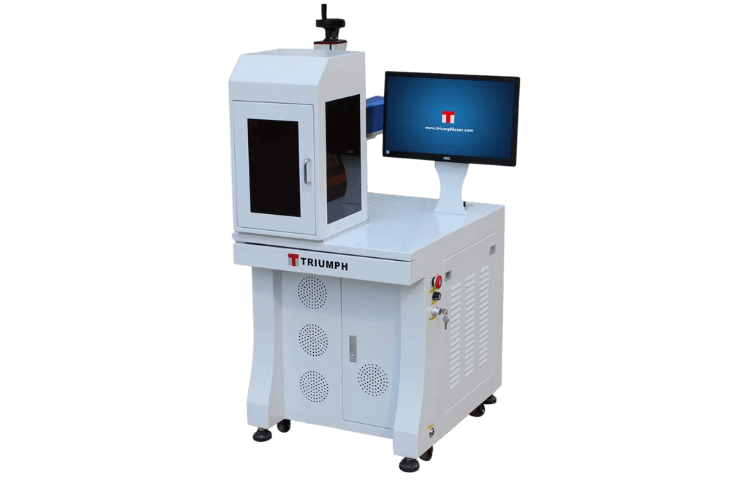 Fiber Laser Engraving Buying Guide
What to look for while looking for the best effective fiber laser marking machines as outlined below. If you plan to acquire fiber laser marking equipment for the first time, the following are the characteristics you should look for.
Durability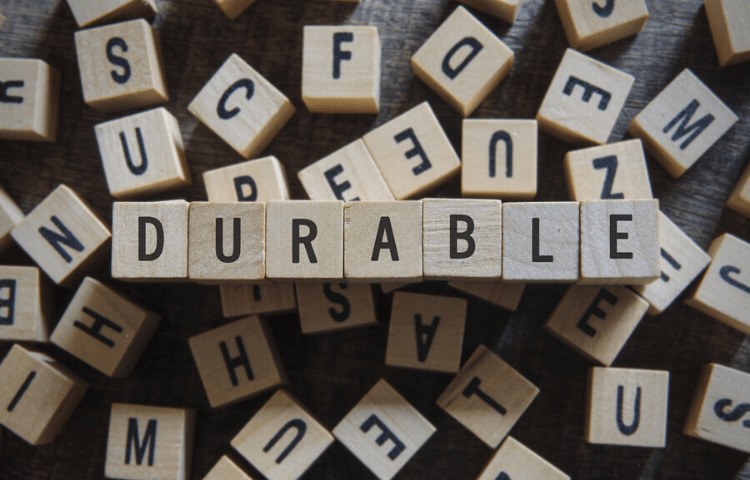 If a thing is long-lasting, it indicates that you will not have to spend money on maintaining it or purchasing a whole new one. It is also possible that it will not deteriorate quickly, even after being used for a lengthy period.
As a result, while looking for the best fiber laser marking machines, it's important to ensure that they are equipped with the appropriate options and are not brittle.
Even though positive selections are likely to be naturally fragile, merely ensure that you take good care of them and that the producing agency guarantees such items.
Marking Speed
Throughout the current market, the pace is changing a great deal. You must hire a marker capable of doing the task in the lowest amount of time. Suppose your marking machine cannot keep up with the level of demand. In that case, you stand to lose a significant amount of money, especially if your competitors have more powerful marking machines.
Extra Features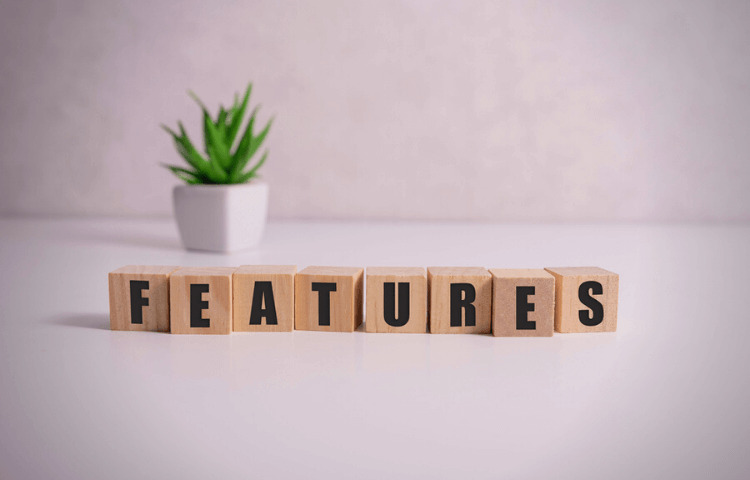 It is the design decisions made by a product that determines whether or not it is innovative in any way. When purchasing a product, it's important to check that it is up to date with the most recent options and functioning properly before spending your money on it. If this is the case, there is no such thing as a reason to purchase it.
The most effective way to keep one step ahead of the competition is to purchase products that are likely to be superior to those used by your competitors.
Furthermore, at this time, it is necessary to research the many options for the most effective fiber laser marking machines, try them out, and double-check their descriptions on the internet.
Price
The importance of manufacturing cannot be overstated. It is the tool used to determine whether or not a firm is producing a profit or collecting losses, among other things.
As a result of this fact, merely make certain that you invest money on fiber laser marking equipment that is not expensive compared to the rest of the globe.
However, most customers are more inclined to believe that the price of a product may be used to determine the standard of a product; this is not accurate. Many aspects are considered when pricing equipment and high quality may be one of them in some instances.
Benefits of Fiber Laser Marking System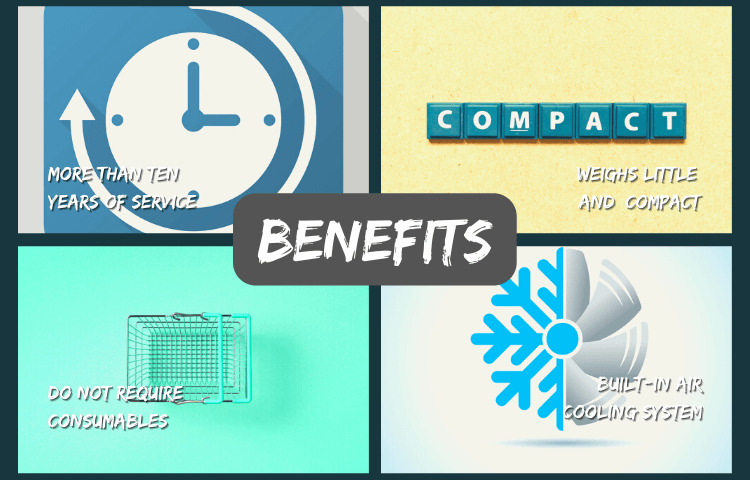 Frequently Asked Questions:
Is It Dangerous to Use a Laser Cutter?
Working with lasers can never be considered safe since it may result in fires and the release of toxic gasses, and it can also cause eye damage if exposed to the light for an extended period. However, care must be followed to avoid such occurrences.
What steps should I take to establish a laser engraving business?
With the provision of awards and other engraved things, you may start your own laser engraving business. Laser engraved plates and plaques are a popular and profitable method to get laser engraving equipment.
Is it possible to engrave with the tiny USB laser engraving equipment?
Yes, with certain power levels, you may engrave to a certain degree with the same laser cutting machine or fiber laser marking machine, giving you the best of both worlds.
What exactly is laser cutting, and how does it function?
Using a thermal process, laser etching machines, or fiber laser marking machines, focuses a beam of high-intensity laser energy to melt or evaporate the material in a specific region chosen by you, which you may regulate with the use of a computer numerical control (CNC).
Wrapping it Up:
There are many reasons why fiber laser marking systems are becoming increasingly popular. Instead of traditional marking methods, they are more efficient and precise and can be used for a larger variety of materials. Using fiber laser marking equipment is the best option if you need to mark or engrave anything quickly and precisely.