A laser cutter is a versatile tool that is widely adopted by several businesses on the industrial level. It is mainly because a single device can be used to cut several materials at a fast pace accurately.
However, people are reluctant to purchase a laser cutter due to its supposed high cost. In this article, I will explain the total cost of a laser cutter and why it is a feasible investment for your business.
What Do You Need It For?
Self-evaluation is the first step before buying any product, and a laser cutting machine is no different. You need to consider factors like the type of material, the intensity of the project, and the nature of the job before opting for a product. In this regard, the laser cutter price depends on the type of laser module included in the device.
Generally, three types of laser modules are used in the cutters, i.e., CO2 laser, fiber laser, and diode laser. Each laser type has its own advantages and limitations. For instance, the low beam diode and CO2 cutter are suitable for small businesses and DIY home projects.
Similarly, the fiber laser is used in industrial laser cutters and is suitable for hard plastic and metals.
Secondly, size is another factor that you should consider before choosing a product. How much does a laser cutter cost depending on the work area of the system? Usually, the CO2 small laser cutters come with a significant work area of 300 x 450mm.
On the other hand, the industrial-grade fiber laser comes with a large working area of 3000 x 12000mm. So, you should be very clear about your requirements before checking the price of any laser cutting machine.
How Much Does a Laser Cutter Cost?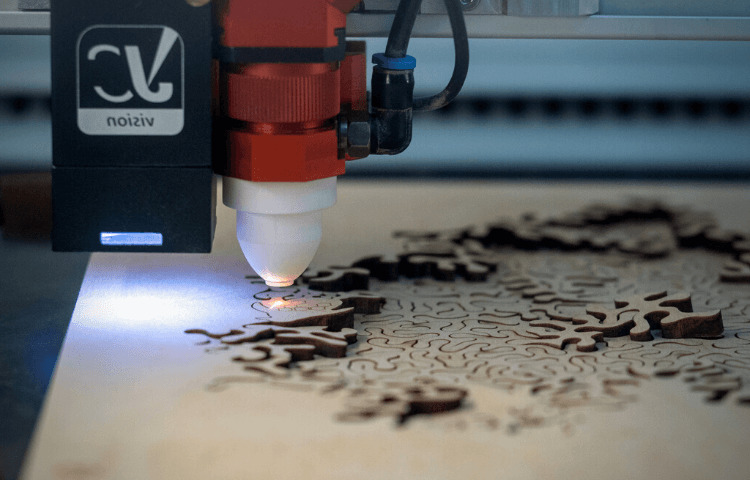 Laser cutting is far more efficient in cutting various materials than the conventional methods. For instance, a laser-cut design takes less time and effort, and the resulting design is very professional.
A material cut with a laser doesn't require much detailing at the end, and the laser automatically seals the edges of the design. So, the laser cutter proves to be a worthy investment in the long run when you compare the price with the features.
The entry-level laser cutters are cheap and suitable for soft materials, including plastic, wood, acrylic, and soft metals. Still, you need to keep at least $500 in mind when hunting for laser cutting machine brands. However, using a low-powered laser on a thick and hard surface may ruin the material.
Therefore, I recommend a heavy laser cutter if you will be working on thick and harder materials like stainless steel. In that case, you need an industrial machine for the job.
Typically, the fiber laser cutting machine price ranges between $2000 to $6000. So, I recommend that you evaluate the nature of your job before choosing any product.
Price Differences Between CO2 and Fiber Lasers: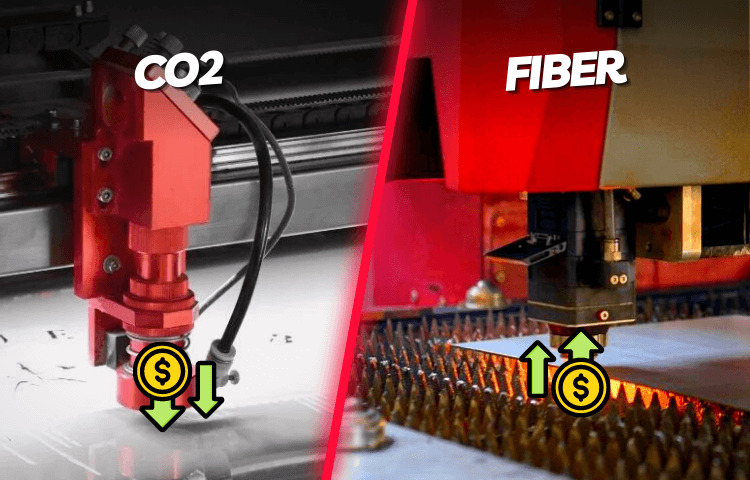 Fiber laser is far more powerful than any premium CO2 laser cutting machine in the market. The fiber laser can cut any material in a single pass, and the same material seems impenetrable with a CO2 laser. Furthermore, the cutting speed for any fiber laser is faster than the CO2 cutter.
Therefore, the price differences between CO2 and fiber laser are very high. You don't need a fiber laser if you only want to work on soft materials in DIY projects. So, it would be best to go for a low-cost laser cutter for the job.
The fiber laser is usually used on an industrial level for its low power consumption and high efficiency. Therefore, such devices are more expensive and provide greater features and usability.
You can get a considerable fiber laser machine from $2000 to $6000 from the market. However, if you are looking for even more power, the fiber laser price may reach up to $20,000.
Still, you don't need to get caught up in the high prices of fiber lasers, especially if you own a small business. A simple CO2 laser cutter is more than enough for the job.
Moreover, you can get an ideal CO2 laser cutting machine for soft and small materials for under $500. In short, the price of your laser engraver greatly depends on the intensity of the project and the type of material that you will use it with.
Buying a Metal Laser Cutter vs. Metal Laser Cutting Service: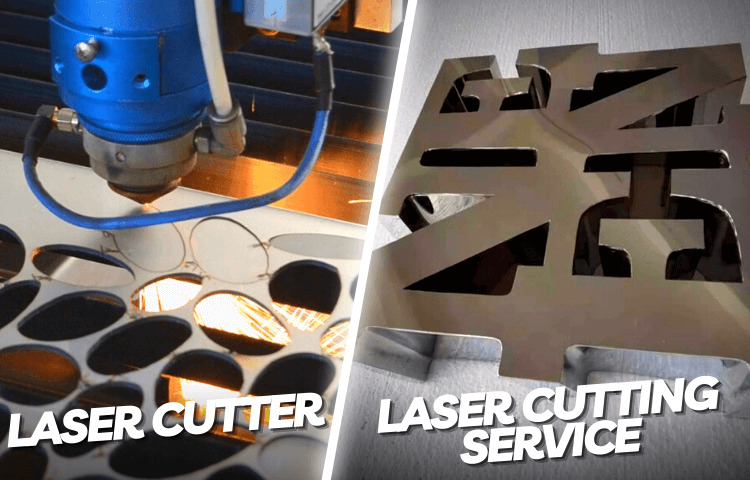 Metal laser cutting is very different from typical laser cutting machines. It is because metal has a hard surface and high melting point that prevents it from vaporizing with a low-powered CO2 laser.
So, you need a high-powered optical fiber laser to cut metallic surfaces without any problems efficiently. The only problem that you will face is the high cost of fiber laser cutters.
In fact, only well-established businesses can afford a suitable fiber laser for the job. So, what other options do you have?
The best option to laser cut metal is to hire a metal laser cutting service. For instance, buying a new fiber laser cutter seems impractical if you only want to laser cut material for a particular project.
So, you can go with the same option that manufacturers widely use in their business. There are many firms that offer metal laser cutting services at an affordable price. Another benefit of laser cutting service providers is that you don't need to learn a whole new skill just for one project.
On the other hand, if your job constantly requires laser cutting metal, buying a fiber laser cutter is the best option. As the service providers may charge a high recurring fee for the simple job.
In short, the best option for laser cutting metal depends on the workload and how often you need the service.
Benefits of Metal Laser Cutter:
Metal laser cutters are very accurate and can cut sturdy metals in no time.
You can cut complex designs using a metal laser cutter that would otherwise take several hours.
The chances of material damage and deformation are minimum.
A metal laser cutter is more energy-efficient than other methods.
You don't need to hire several workers for cutting and designing.
A single fiber laser cutter is suitable for a variety of hard materials.
You can lend your services to others and earn a great deal of profit.
The laser is computer-controlled, so there is no chance of human error in the process.
How to Make Money With Your Laser Cutter?
Laser engraving is a vast field with infinite possibilities. You can earn a fortune just by mastering laser cutting skills. The market is currently raw, so now is the perfect time to start your own business or upgrade an existing setup. Here are a few ideas on how you can make money with a laser cutter:
DIY Projects: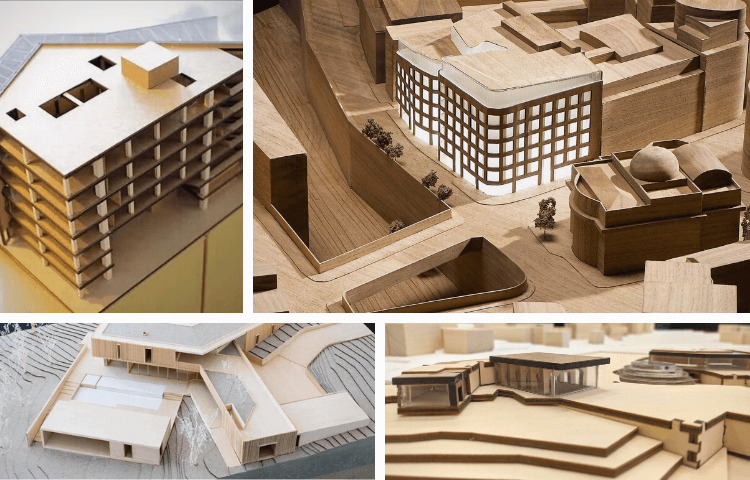 You can cut some complex designs without any effort by using a laser cutter. So, even if you don't own a workshop, you can start your small business directly from your home workshop.
In this regard, start by producing simple DIY projects and selling them online. The local vendors are always willing to put homemade products on display. You can further extend your business as you get better at the art of laser cutting.
Manufacturing Unit: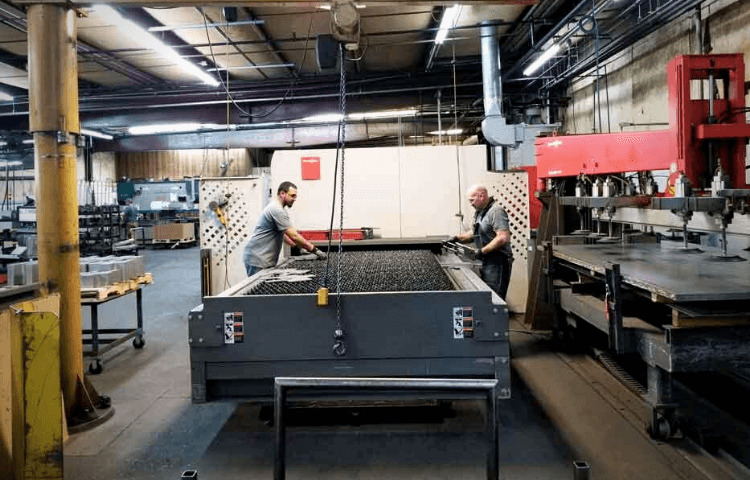 As mentioned earlier, the laser cutting industry is currently raw with little to no competition. Moreover, the customers are into creative laser cut design these days. So, you can set up a manufacturing unit with as little as a $1000 investment. This includes your workshop, the laser machine, and the raw material for a startup.
You can manufacture creative designs on various materials and sell them online with a great profit margin. Currently, the manufacturers get at least 20% profit on their laser-cut products.
Provide Services: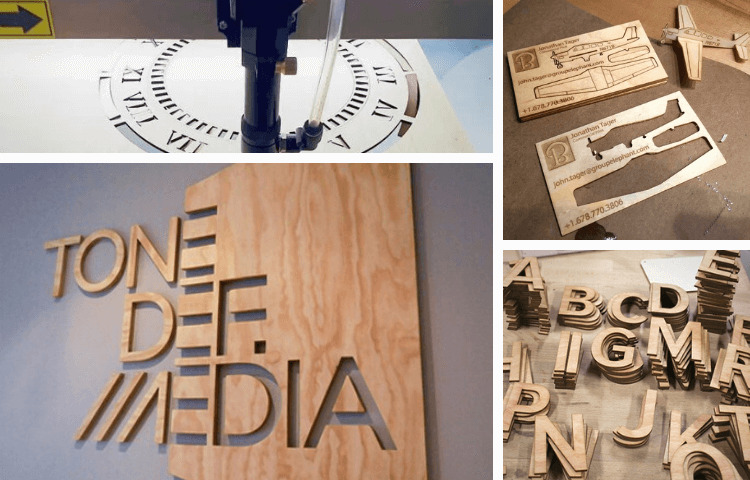 Laser cutting is gradually becoming a need for every industry. You can use a laser cutting machine to cut, etch and engrave vital information without damaging the material.
However, not every business is willing to invest time and money in setting up a laser cutting workshop for the business. So, they hire laser cutting service providers to cut various materials.
Sometimes, the contract's worth is thousands of dollars for a simple laser-cutting project. Therefore, if you are good with your skills, you can provide laser cutting services to others and earn a clean profit margin.
Frequently Asked Questions:
How much would a laser cutter that can cut .125″ thick steel cost?
You don't need a highly powerful fiber laser cutter for a 0.125′ steel slab. Normally, any 120W laser cutter can get the job done. You can get a 120W fiber laser cutting machine for under $6000 from the market.
How much does using a laser cutter cost?
The laser cutting cost per minute depends on several factors like the type of material, type of laser, and the complexity of the design. Usually, a 40W CO2 laser cutter costs about $10/min, while the fiber laser cutter can cost about $50/min.
What is the best low-cost laser cutter on the market?
The low-cost laser cutters usually come with a CO2 laser that can cut soft materials. In this regard, the OMTech 40W CO2 Laser Engraver is the best turnkey product on the market.
Conclusion:
Laser cutting is widely used in the world to cut and engrave all sorts of materials efficiently. There is a common misconception among the folks that laser machines are expensive.
However, it seems like a profitable investment when you compare the price of a laser cutter with its features. In this article, I have discussed the price of different laser cutting machines to help you understand which one is the best option for you.