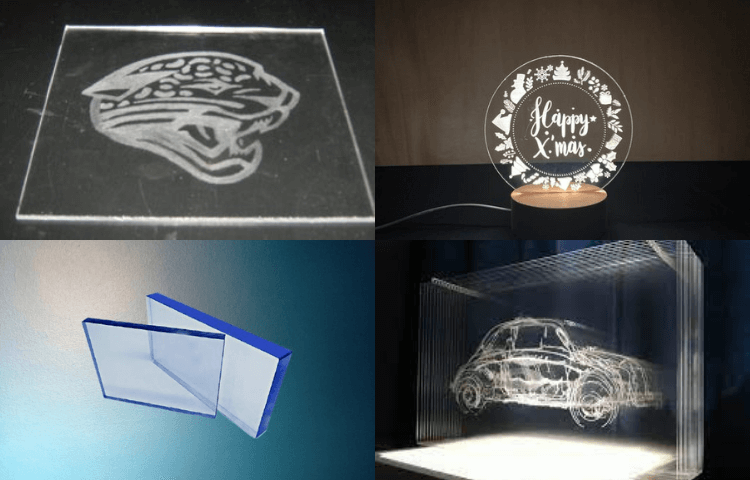 Etching is an effective way to customize acrylic sheets and Plexiglass. You can engrave any text and pattern on the sheet using the right means. We can etch acrylic sheets through sandblasting, acrylic laser etching, and rotary tools. People prefer acrylic material due to its greater bearing capacity than polycarbonate.
Types Of Acrylic Sheets:
Acrylic is also known as Plexiglass, Acrylate, Lucite, and Perspex. The Acrylic sheets feature remarkable scratch resistance and exceptional toughness. As a result, people from all around the world use acrylic sheets in their etching projects. However, acrylic sheets come in more than nine varieties, and the etching procedure depends on the type of sheet. These types are:
Clear Acrylic Sheets: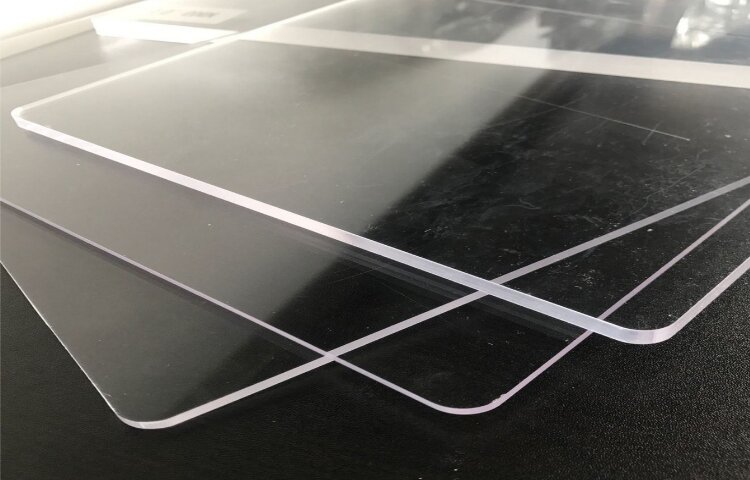 Clear Acrylic is the most commonly used material in DIY projects. These sheets are well-known for their wide range of dimensions. The clear sheets have a thickness of 1/25″ or 0.04-inches and a width of 3-10 feet. In terms of length, you can get a sheet of 4 to 12ft. The clear acrylic sheets are useful for tracing purposes.
White Acrylic Sheets: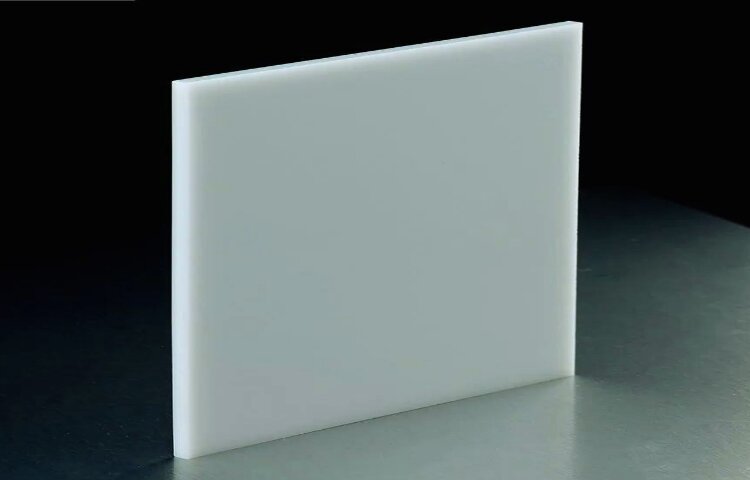 There is a point in DIY projects when you need irregular dimensional sheets. The white Acrylic is specially produced to provide a useful option for opaque sheets of various dimensions. People use the white sheets in outdoor advertising and billboards. The sheet appears dark, but it becomes opaque under the influence of bright LED lights.
Abrasion Resisting Acrylic Sheets: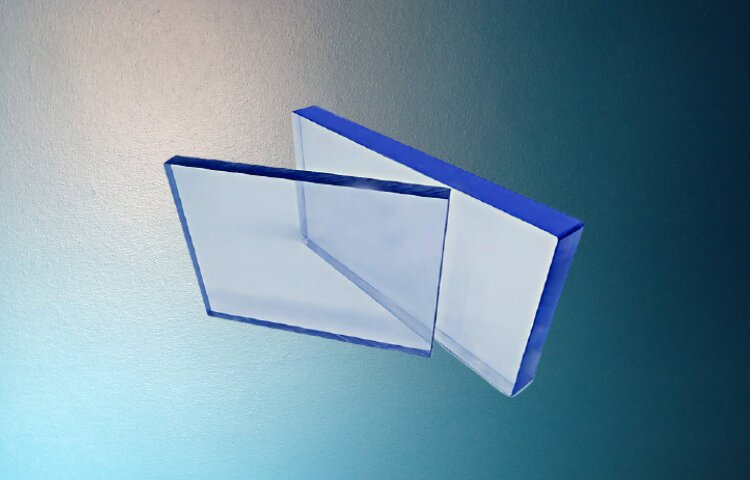 The problem with outdoor advertising banners is that they fade with the passage of time. Though the material is renowned for abrasion tolerance and a higher bearing capacity than most other materials, it is still bound to be scratched. Therefore, you need a sturdy material for public banners, and abrasion-resisting sheets are the perfect candidate for the job. It is because abrasive agents like chemicals and sharp objects have no effect on these sheets.
Light Diffusing Acrylic Sheets: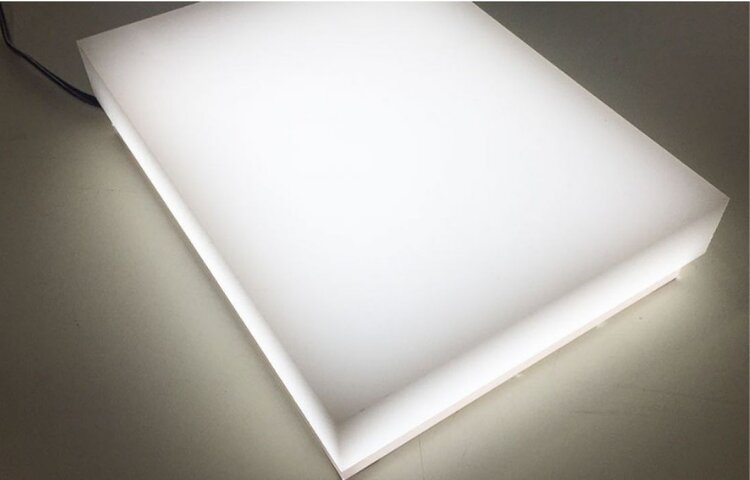 Sometimes, the etched acrylic sheets are placed in a luminous spot. As a result, the engraving becomes invisible, or the backlit billboard text fluctuates. The light-diffusing sheets are perfect for such conditions. Visible hot spots and luminance fluctuations have no effect on these sheets.
Mirrored Acrylic Sheets: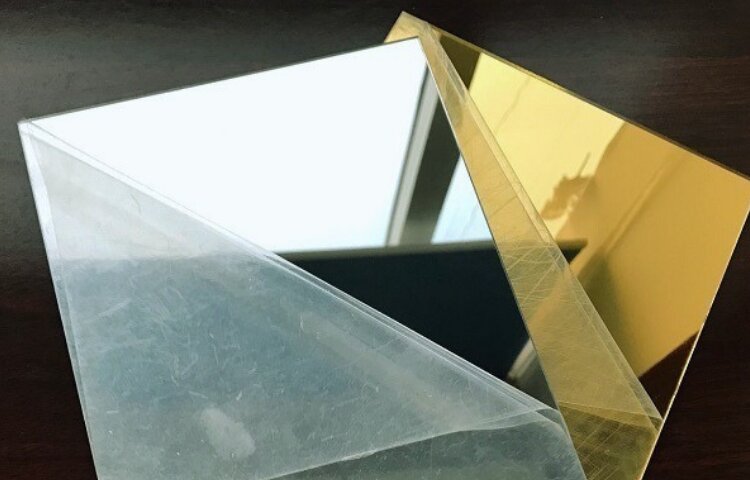 Do you need a mirrored surface with high strength? The mirrored acrylic sheet is the perfect material for your project. These sheets provide a perfect mirror reflective index combined with abrasion resistance and increased shear strength. These sheets are useful for outdoor advertisement and logo display.
Non-Glare Acrylic Sheets: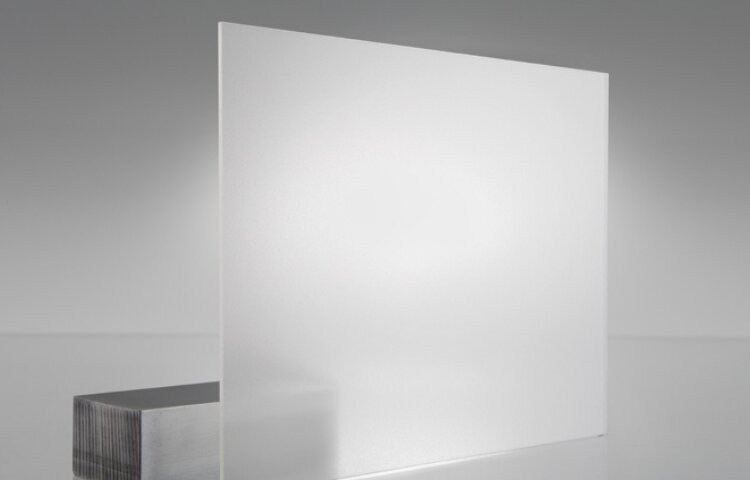 Luminous glare due to the sun and LED lighting are the biggest enemy of backlit boards. If you are looking for a sheet that provides anti-glare quality without reducing the luminous intensity of the light, the non-glare sheets are perfect for you. These sheets are available in any custom dimensions that you need.
Textured Acrylic Sheets: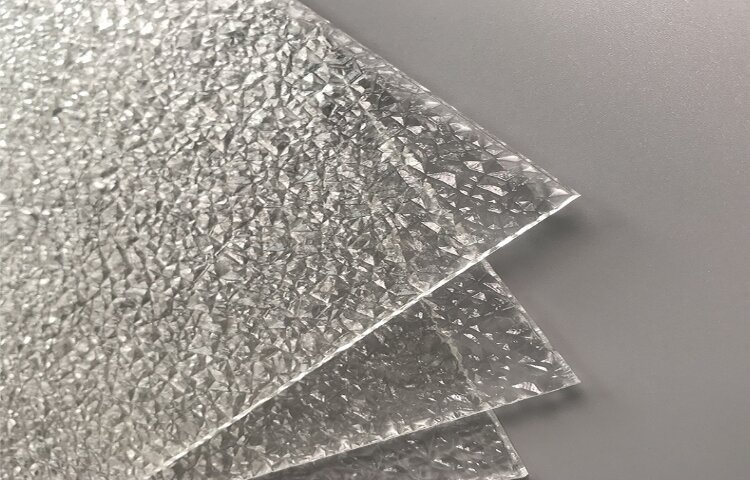 The banner looks even more beautiful if the background matches the colour scheme. Furthermore, these sheets are available in several textures to add a 3d effect to the banner. The textured acrylic sheets are available in every colour and texture to meet your requirements. These sheets offer exceptional strength in terms of impact and abrasion.
Solar Tinted Acrylic Sheets: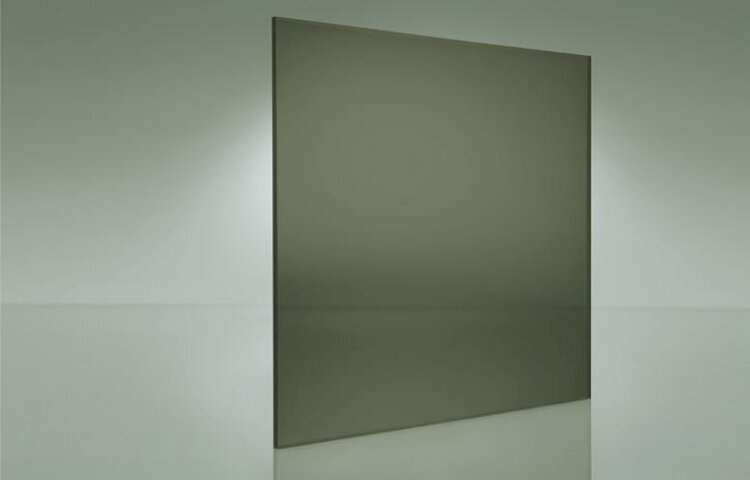 It is a known fact that UV rays damage the colour and texture of the banner. Regardless of how much sun protection you apply on the board, the ultraviolet rays from the sun will still affect the text. Moreover, you can easily manage the internal temperature of a structure by protecting it with anti-solar sheets. In any case, the solar tinted Acrylic provides the ultimate sun protection with effective abrasion resistance.
Anti-static Acrylic Sheets: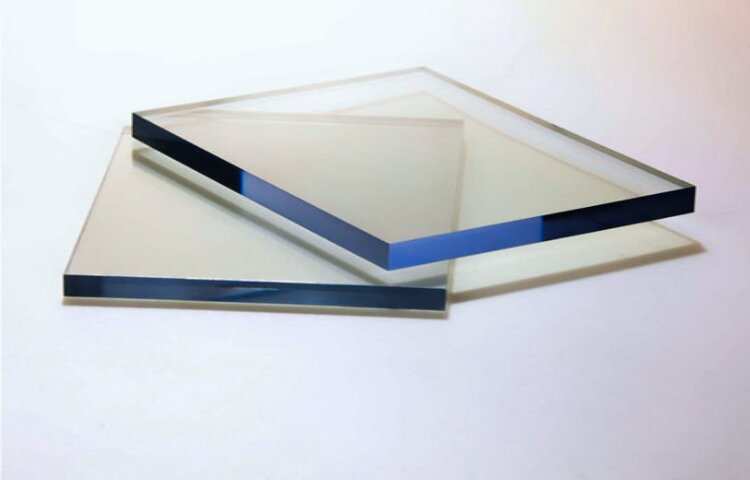 Most acrylic banners are installed with electric-powered LED lights for night display. However, some people fear that the electric field produced due to the wiring will affect the text and texture through electrostatic discharge. In this case, you need special material which is not affected by the charges and offers a transparent background. The anti-static acrylic sheets are perfect for such scenarios.
Best Acrylic for Laser Engraving:
Laser engraving is the most effective way to write on acrylic sheets due to the infinite possibilities it offers. However, you need a special sheet for laser engraving that offers 40-50% abrasion resistance. In this regard, all acrylic sheets except the abrasion-resistant acrylic sheets are suitable for laser engraving. Another benefit of laser engraved Acrylic is that you can engrave different texts on either side of the sheet. As a result, you can display two diverse texts on a single banner.
How to Etch on Acrylic?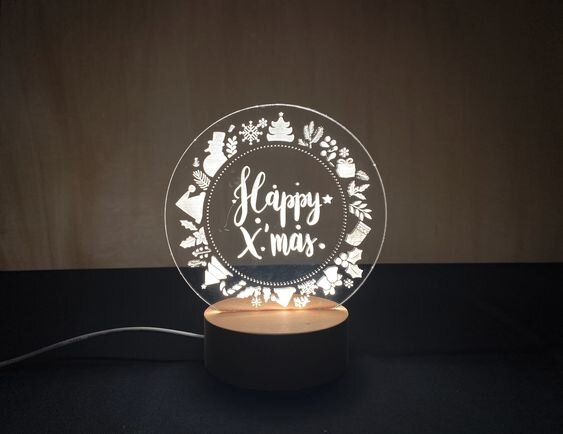 Etching is an effective way to customize a piece of Acrylic or Plexiglass. It is used for advertisement, logo designing, and decoration purposes. The acrylic sheets are famous for their high shear strength, abrasion resistance, and anti-solar properties. You can etch on Acrylic through laser engraving, sandblasting, abrasive creams, and rotary tools.
Apparatus you need:
Sandblaster
Etching cream
Tracing paper
Vinyl
Pattern to be etched
X-acto knife
Etcher or rotary tool
Tape
Pen or permanent marker
Etching with Cream or Sandblasting:
The cream and sandblasting methods are the most straightforward and suitable for people with unsteady and shaky hands. It doesn't require as much accuracy, and there is some room for mistake correction. Here is the step-by-step guide to etching Plexiglass with etching cream.
Take a suitable type of Plexiglass and clean it with water or alcohol to clean any debris and dirt.
Cover the sheet with vinyl; you don't need to cover the whole sheet and only the area to be etched.
Place a piece of transfer paper or tracing paper on the vinyl and cover it with the design or pattern sheet.
Use a pen to trace out the outlines of the design and transfer them to the vinyl coating.
Follow the design's outlines using a sharp X-acto knife and peel away the vinyl from the respective regions of the design.
Apply a sufficient amount of abrasive cream on the empty regions of vinyl and let it sit for the time specified by the manufacturer.
In case of sandblasting, wear safety gadgets and carefully fill the design with the blaster.
Wash the sheet with warm water and mild soap. Remove the vinyl coat.
You can also use Armour Etch for chemical etching acrylic as a substitute for etching cream.
Etching with an Etcher or Rotary tool:
Etching with a rotary tool requires patience, practice, and a steady hand. However, this method is much more effective than cream because it works on all transparent acrylic sheets. Moreover, the result is more permanent and long-lasting.
Wipe off debris from the acrylic sheet using alcohol and then rinsing with water.
Tape the design sheet at the backside of Acrylic and tape it at the edges.
Take an effective etcher such as the Dremel 200 and attach a diamond-coated rotary bit. The size of the bit depends on the thickness of the outline.
You can use a heating gun to trace the design on Acrylic and make it soft.
Adjust the rotary machine at low rpm; adjust the RPMs according to how it feels at your hand. (if vibrating too much, increase the rpm).
Trace along with the outlines of the design using the diamond bit with a gentle back and forth motion.
Use a mini-ball rotary bit to etch inside the outlines and fill the outlines.
When you are done etching, wash the sheet with warm water and mild soap.
How to Etch Plexiglass ?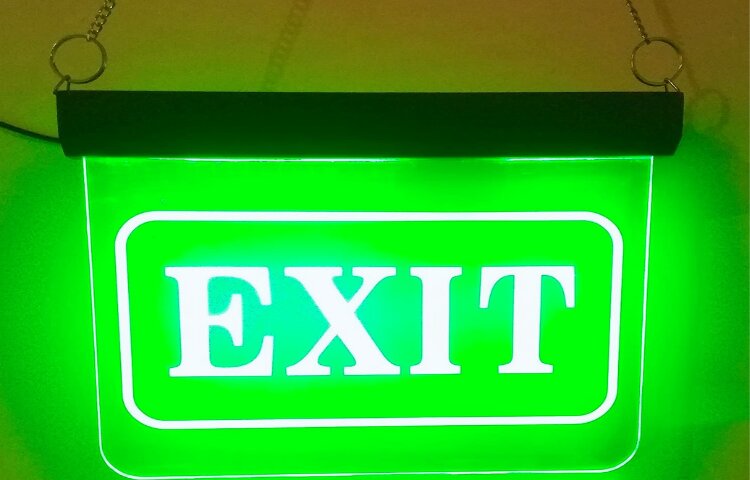 Plexiglass is an acrylic brand that produces all different types of acrylic sheets. You can use a sandblaster, abrasive cream, chemical frosting, and an etcher to engrave the design and texts on the sheet.
Apparatus you need:
Rotary tool
Diamond-coated bits
Blue tape
Heat gun or soldering iron
Compressed air
Step-by-Step Procedure:
Tape the design sheet at the backside of the Plexiglass.
Trace the design using a heat gun, or trace the outlines with a soldering iron.
Use the etcher with diamond bits to trace the outlines and then fill the outlines with a mini-ball bit.
Wipe and wash the engraved design with warm water and mild soap.
Frequently Asked Questions:
How to make laser etching show better on Acrylic?
How to do small laser etching on Acrylic with a small laser?
 How long does etching cream need to stay on Acrylic?
Conclusion:
Acrylic sheet is a sturdy material that provides a higher abrasion resistance than polycarbonate. You can use sandblasting, etching cream, laser engraver, and rotary tool to etch on the sheets. This article provides a detailed guide on how to etch Acrylic at home.