Bottom Line:
With the help of LaserPecker's 5W semiconductor laser and the improved version of squeezed dot technology, you will be able to do laser cutting that is of a higher quality and with greater force than ever before. Products are made of wood, paper, acrylic, and leather with a thickness of fewer than 5 millimeters.
| | |
| --- | --- |
| Manufacturer | LaserPecker |
| Product Dimensions | 5.91 x 5.91 x 8.66 inches |
| Item Model Number | L2-KDR88 |
| Item Weight | 9.92 Pounds |
| Machine Power | 60W |
| | |
| --- | --- |
| Operating Systems | Mobile: Android & iOS ; Dekstop: Windows & Mac OS |
| Engraving Speed | 1417″/min |
| Working Area | 4″ *196″ (Max) |
| Laser Type | 450nm blue Laser |
| Laser Spot | 0.05mm |
| Laser Module Output Power | 5W |
You must be familiar with LaserPecker if searching for the most effective laser engraver to add to your collection. They are a firm that has been creating laser engravers for some time now, and with the release of their latest product, LaserPecker 2, they have gained more customers than they have in the past.
The LaserPecker 2 is the company's second attempt at creating a laser engraver. As such, it features several improvements that place it among the most effective commercial laser engravers now available.
Overview of Laserpecker 2: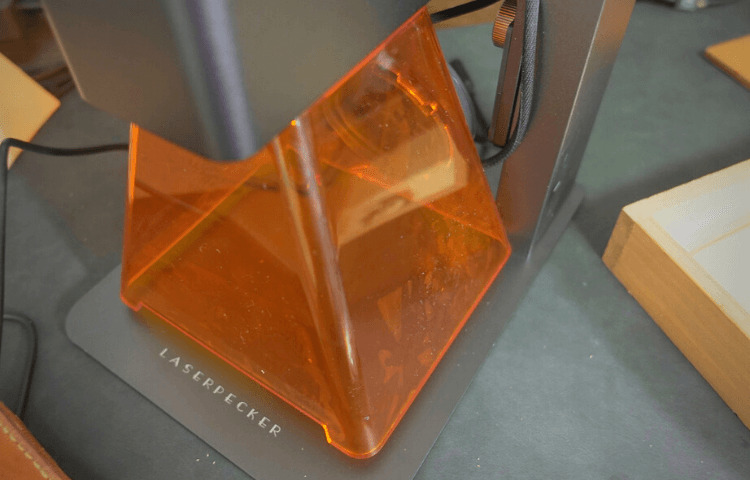 Using a laser with a power output of 5 watts, the gadget can engrave and print a variety of surfaces (450 nm). Materials such as wood, metal, plastics, leather, textiles, and papers are included in this category.
Engravings are also achievable on iron, ceramic, or steel if they have a specific coating. This burns the covering, leaving the substance underlying untouched. Here are some of the best features of Laserpecker 2.
Design:
Carry LaserPecker 2 with you and utilize the distinctive power bank to burn flexibly whenever and wherever you choose. The LaserPecker 2 is the most effective tool for expressing your boundless creativity since it has a working period of up to 200 minutes and more.
LaserPecker 2 allows you to engrave virtually anything that comes to mind. Metal, dark glass, colorful ceramic, timber, wood, suede, cardboard, vegetable, foodstuff, acrylic, plastic, rock, concrete, skull, all of the different layers of materials, and anything else!
Conventional engraving machines have a relatively restricted number of possibilities, and the sole possible orientation for engraving is flat on the table.
What happens if you require a portable burning solution capable of handling everything? The LaserPecker 2 can engrave a full 360 degrees around cylindrical objects, as well as on surfaces that are curved or uneven. LaserPecler 2 is just capable of doing everything.
Portable Engraving: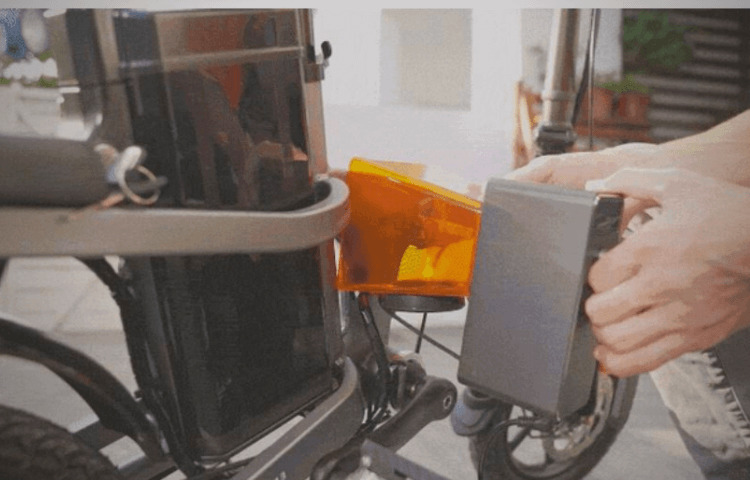 It should come as no surprise that the capability of the LaserPecker2 to engrave anything wherever you chance to be is one of the device's primary advantages. You are free to pop out of the way to carve something if it becomes necessary. Just make sure that you are doing it in a well-ventilated area, and obviously, don't stare directly at the laser while you are doing it.
It is helpful that the design of the small LaserPecker contains a little handle. This allows you to hold it against anything to engrave in addition to placing it beneath it on a desk, so you are not simply restricted to what would fit underneath it on a desk.
Laser Strength:
It is not easy to fit an intense laser into a small body powered by a battery. Because the LaserPecker 2 only has a 5 W laser, you won't be able to engrave anything very hard or particularly thick with it, but you should be able to do some cool stuff with less hard materials and less dense.
Speed Improvements:
On the Kickstarter website for the LaserPecker 2, the company boasts that the new machine is around ten times faster than the original generation. This means that you will be able to get items engraved in a significantly shorter amount of time compared to the past. It can carve at a maximum speed of 600 millimeters per second, which is not very poor.
Engraving Difficult Shapes: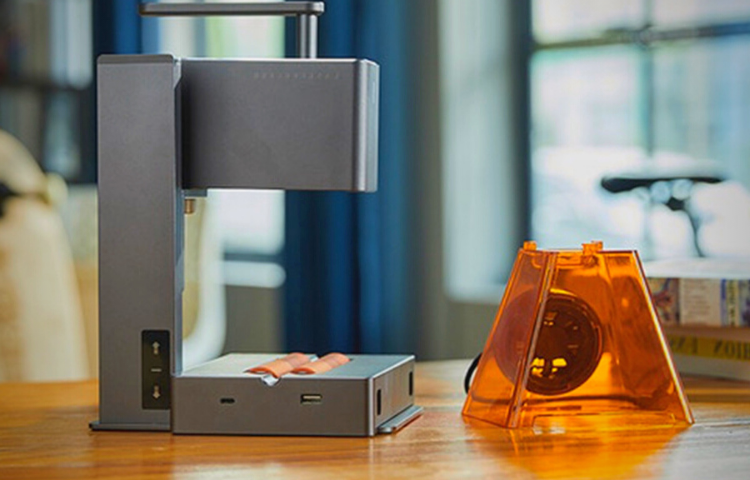 Excellent news: the LaserPecker 2 will ship with a roller mechanism that enables engraving on cylindrical objects. This opens up a lot of engraving possibilities. With the help of an "auxiliary extension," which can roll the engraver along the length of a flat, horizontal surface for up to 2,000 millimeters, it is also possible to etch things that are longer. At this time, you can only receive these goods by pledging at one of many different levels.
Protection on a very High Level:
This laser engraver was constructed with the user's safety in mind since it features a set password, an emergency stop button, and a blue light filter cover to shield the user's eyes from the bright sunlight. In addition, it can halt itself if there is any tilting, vibrations, or an increase in temperature.
Battery Life:
It is reported that the LaserPecker 2 has a run time of an excellent even 200 minutes on a full charge, which is perfect if it is true, as it means that you won't need to worry about losing power if you're engraving away from your workplace or whatever you may call your specific engraving area.
Speed for Bluetooth:
5M/min is a transmission speed about thirty times quicker than the first generation. It is faster, more secure, and more capable of avoiding intervention. Adding efficiency to your engraving experience is not only more cost-effective but also more environmentally responsible.
Multi-Format:
LaserPecker 2 is cross-platform compatible and may be used on desktop computers and mobile devices. Support for various formats guarantees that the engraving and cutting processes you undertake go off without a hitch and produce the desired results.
Portable: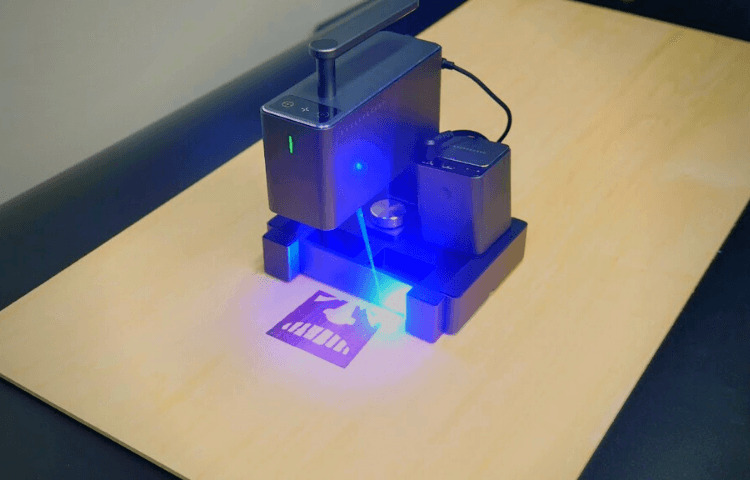 Like its predecessor, this new generation is small yet robust and gorgeous. The LaserPecker 2 improves upon and reimagines the concept of intelligent mobility for engravers. Transportable, potent, and with an improved user interface.
You are carrying the special LaserPecker 2 portable charger in your pocket. You can have fun with LaserPecker 2 wherever you go. An additional stream of rock-steady power for further rock-steady creative inspiration.
Simple in Operation:
Equip, set up, and engraving. You can do everything in much less than a minute. The stand for electric height adjustment guarantees that the laser focusing process is more straightforward and precise. Quick and quite intuitive in its operation.
Engraving Area: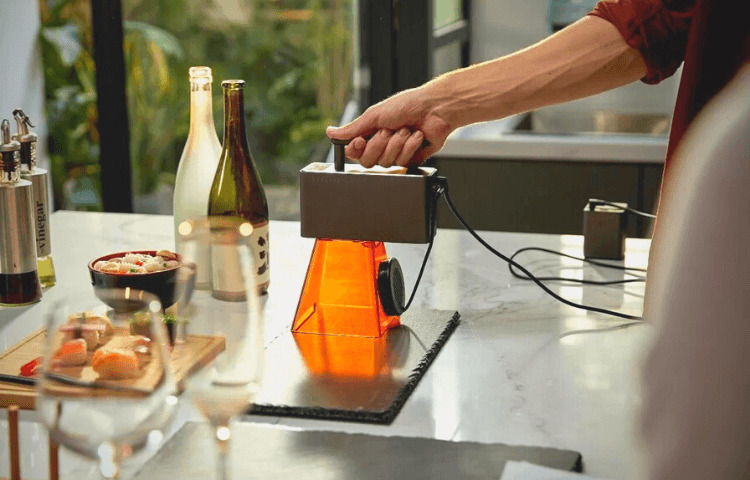 You'll have the ability to easily engrave anything up to 2 meters in size with the help of the LaserPecker 2 Auxiliary Booster, which increases the maximum engraving size to 100 by 2000 millimeters and boosts it to its total capacity.
Quick and Efficient Preview Speed:
Its potential may be easily seen because of its lightning-fast preview speed of 3,750 millimeters per second because it is an entirely digital system built to industrial standards. This makes positioning far more straightforward, more precise, and more intuitive. Everything is just how it appears!
Additional Features:
Laser engraving was formerly prohibitively expensive and complicated. Still, thanks to LaserPecker 2, this process is now accessible to amateurs, enthusiasts, and even professionals at a price that won't break the bank.
The streamlined, space-saving, plug-and-play gadget can be set up in a matter of moments and is compatible with smartphones to facilitate the transfer of photographs and the beginning of engraving with a few simple clicks.
The engraving speed is increased to an incredible 600 mm/s using LaserPecker. This represents a significant improvement compared to the original version of the LaserPecker Pro. You have access to the highest level of detail possible with engraving resolution options ranging from 1k to 1.3k and 2k, respectively.
The speed is ten times faster, and there are ten times as many choices! Its potential may be easily seen because of its lightning-fast preview speed of 3,750 millimeters per second.
Conclusion:
The LaserPecker 2 is a handheld device that is both powerful and portable. This one, in contrast to their earlier iteration, also comes with a cutting tool. A package with two functions is helpful for many different reasons.
In addition, the organization has a solid reputation in the sector, so you can have complete faith in supporting the product without worrying about whether it is genuine. I would consider this one seriously if I were in the market for a good laser engraving machine.