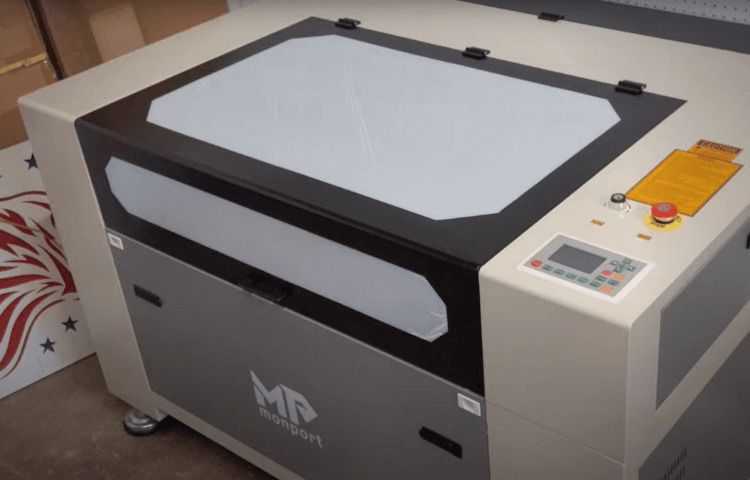 Bottom Line:
Anyone who enjoys working with their hands and creating things will find this a handy tool. Any material may be engraved with intricate designs and patterns quickly and easily.
Special Offer! Use the below coupon code to get an exclusive 6% discount:
READYTOOLS
| | |
| --- | --- |
| Model | USB-G690-80W |
| Color | White and Gray |
| Tube Length | 49.2 in (1250mm) |
| Laser Wavelength | 10640nm |
| Laser Frequency | 20-1 OO kHz |
| Maximum Engraving Speed | 31 .40 ips (800 mm/s) |
| Graphic Operating Modes | Corellaser, Lightburn |
| Supported Image Formats | BMP, HPGL, GIF, JPG, JPEG, DXF, DST, AI and others |
| Certification | FDA, CE Certification |
| | |
| --- | --- |
| Rated Power | 80W |
| Input Power | 110V/60Hz |
| Allowable Humidity | <85% |
| Net weight | 6.61 lb |
| Precision | 0.01 in (0.254mm) |
| Laser Beam Diameter | 4.5mm |
| Working Voltage | 19 KVPower Stability: ±5% |
| Product Diameter | 80mm |
| Cooling | Water Pump and Hoses |
Do you like the process of creating things? Do you frequently doodle in a sketchbook or scribble random things on scraps of paper? Or do you have a knack for making things of your own? Consider looking into the monport 80w co2 laser engraver if this is the case.
In addition, it is straightforward to operate, even for people who have never used a laser engraver before! Therefore, if you're searching for a means to let your creative side shine through but need help knowing where to start, the Monport 80W CO2 Laser Engraver is something you should consider.
Monport 80w Co2 Laser Engraver: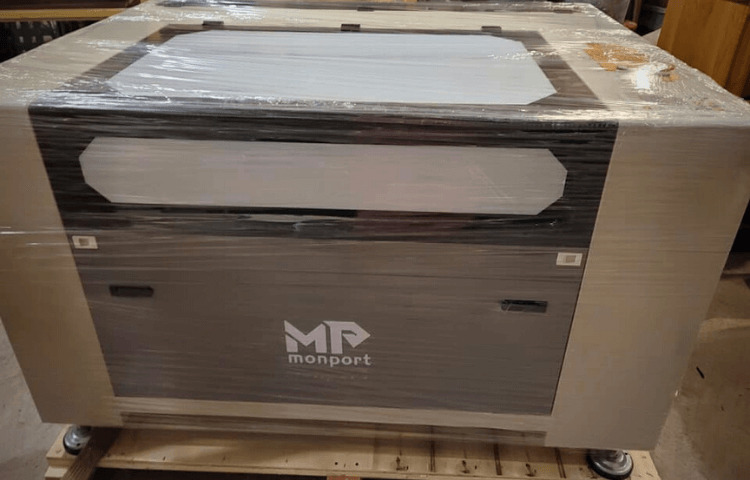 The Monport Fireproof 80W Laser Engraver & Cutter is an exceptional device that may be utilized for various artistic endeavors. When etching, marking or cutting on nonmetal materials like wood, leather, glass, and other similar materials, its high-precision guide rail technology offers accuracy and control to assure optimal results.
The engraving space measures 24 inches by 36 inches, which is large enough to suit most projects. In addition, the 80W CO2 laser tube delivers sufficient of power to complete even the most difficult tasks. And it's simple to use; all you have to do is plug it in and get going.
You can depend on the Monport Fireproof 80W Laser Engraver & Cutter to provide excellent results every time, regardless of whether you use it for professional or recreational purposes.
Front and Rear Components of Monport 80w Laser: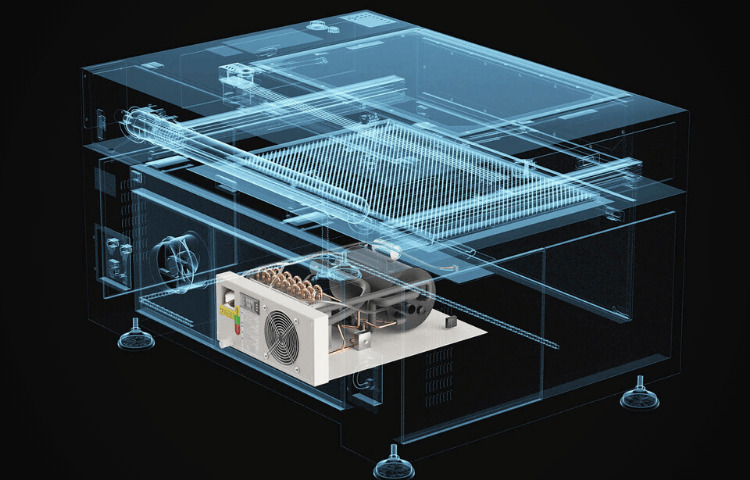 During the whole laser engraving process, you can keep an eye on what's going on thanks to the top lid's viewing window made of PC (Polycarbonate). Before beginning the laser process, please ensure the top lid cover is open so materials may be inserted, then close it again.
1. Head of the Laser:
Both the red dot pointer and the laser can be seen protruding from the laser head.
2. Pressurized Air-Assist:
Clears the area of smoke, debris, and dust to shield the laser lens and reflecting mirrors, stop the material from catching fire and accomplish other similar goals.
3. The Head of the Chain:
This hose is connected to the Air-Assist Fan, which receives its air supply from this pipe and houses the red dot pointer cable. Work Table in the Shape of a Honeycomb (optional) You may utilize the honeycomb work table by positioning it above the aluminum knife working table or the aluminum work plate, depending on the requirements of the materials you're working with.
4. The Guidance Pointer with a Red Dot:
The pre-indicated path for the laser head can guide your material placement.
5: The Laser On/Off Switch:
The laser tube will now get power as a result. Always ensure that it is turned on while the machine is operating.
6: Put a Halt to the Crisis:
In an emergency, such as a fire or a laser accident, the power to the equipment is immediately cut off.
Product Features: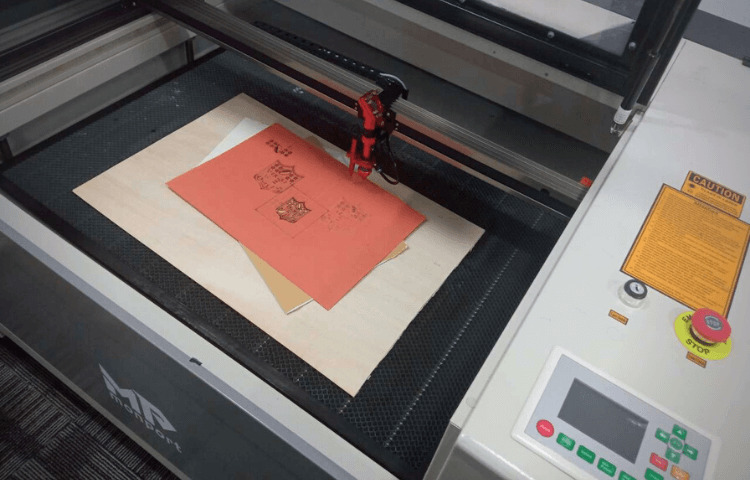 Modern LCD screen control board with a USB connector and office control can operate with a computer or connect to a U disc and supports both corellaser light burn using the software.
Strong laser tube, letting the engraving or cutting continue while maintaining high precision and a more stable operation.
The laser tube utilizes a forced water-cooling valve rod, and the water pump can automatically manage the temperature.
The Monport 80w machine is an excellent option for those just starting in the field of laser engraving since it features 80w of CO2 laser power, inexpensive pricing, and an easy-to-use method.
Because the cathode and anode wires are already pre-connected, all that has to be done to connect this laser tube to the laser engraving machines is to follow a few simple link procedures. The water outflow and the water input contribute to an adequate cooling flow.
This high-quality laser tube is constructed with borosilicate glass, copper, and plastic. It bears the label "Laser Tube High Quality." The steelhead is challenging to break, which helps ensure a solid construction, laser beam quality, and output power. Additionally, the metal head contributes to improved heat control when the device is in operation.
The challenging are difficult to break, which helps ensure a solid construction, laser beam quality, and output power. Additionally, the metal head contributes to improved heat control when the device is in operation.
A fan built into the device can improve ventilation, raise the level of performance, and reduce the amount of noise. It will come with a water pump, which enables you to run continuously throughout the day without worrying about the tube becoming overheated.
The laser engraving machine has a high-precision guide rail system to ensure accurate processing and long service life. Additionally, the device has a beehive-pattern etching and cut platform cutting with a working surface that is 24 by 36 inches.
Because the cathode and anode wires are already pre-connected, all that has to be done to connect this laser tube to the laser engraving machines is to follow a few simple link procedures. The water outflow and the water input contribute to an adequate cooling water flow.
Software: Lightburn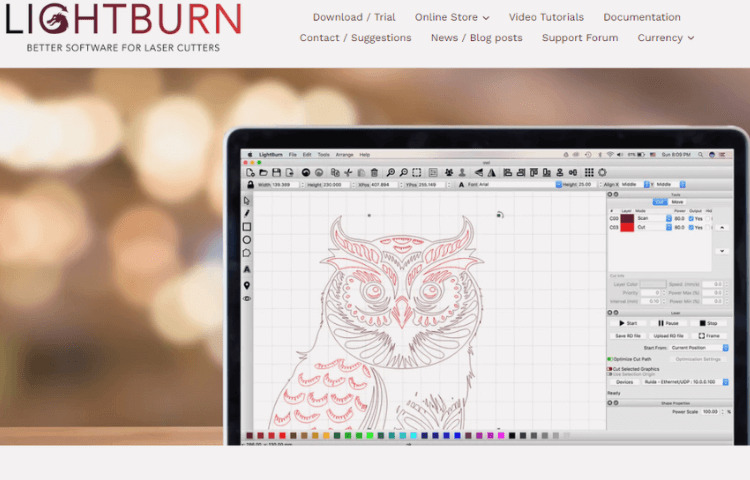 Lightburn is a user-friendly software application that was developed to make laser engraving jobs simpler to complete. It is compatible with various capabilities, such as the importation of photos, vector shapes, and text, as well as tools for raster editing, job settings, and live preview.
You may rapidly set up your artwork to be cut or engraved with Lightburn and then get to work straight away on the process. In addition, the user-friendly interface provides you with all of the necessary functions in a single, easily accessible package.
Lightburn makes it easy to take your ideas from concept to finished product, whether you want to construct elaborate patterns or include individual pictures in your creations.
You can utilize the version initially even if you choose not to purchase light burn. There is a trial term of one month available. Our technical team members have also contributed to creating functionality inside the program. There is also the option of using lasergrbl if you do not wish to utilize it.
Additionally, the user interface is welcoming. After the connection has been made, please open it and locate it. To use the program, follow the on-screen instructions. The link has been established successfully.
List of Engraving Materials: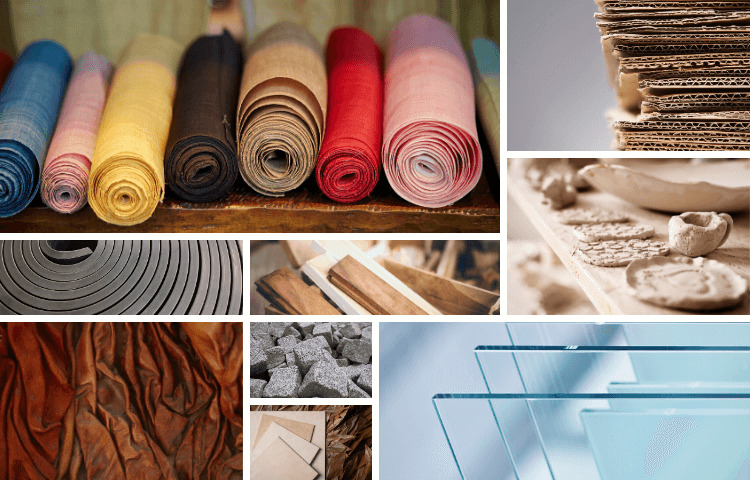 Cardboard
Ceramics
Glass
Leather
Paper & Paperboard
Rubber
Marble
Granite
Textiles
Wood
MDF
Plywood
Testing Various Materials:
1. Textiles: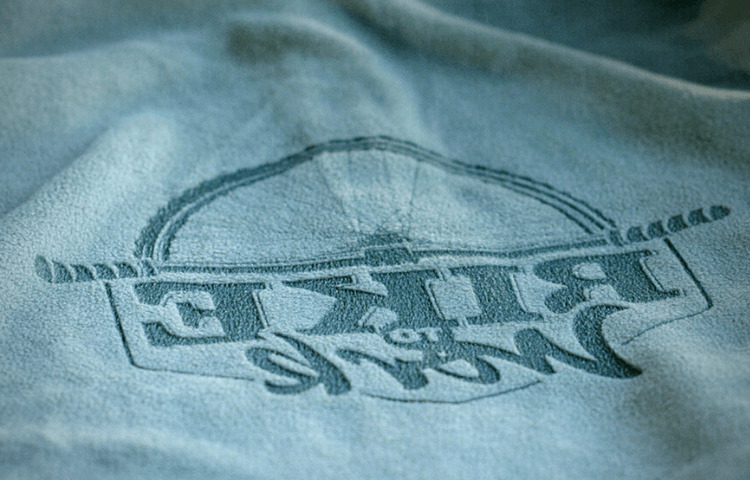 When engraving materials such as cotton and fleece, it is best to practice utilizing low power and a high engraving speed. In the same way, as you would with leather, pay close attention to the potential of fire and dust.
2. Rubber: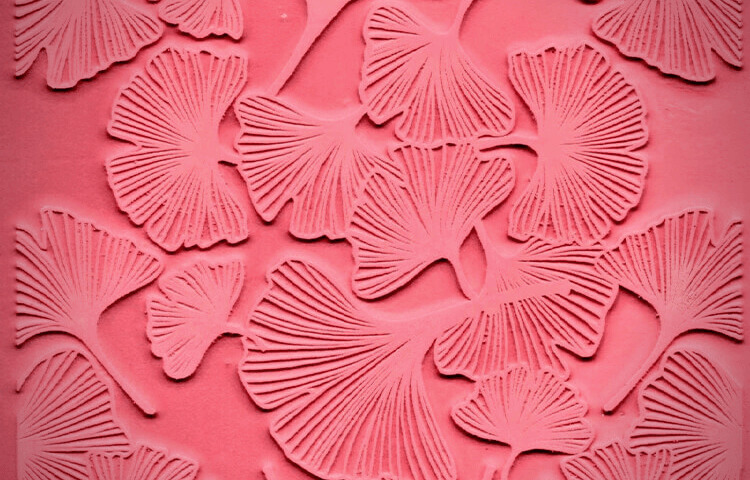 When engraving different kinds of stone, it is best to use reasonable power and a moderate to a rapid pace. Be cautious of the dust formed when working with ceramics and glass, mainly when doing repetitive tasks.
Industrial applications and take comparable precautions to guarantee the safety of users as well as anyone who may be present in the work environment.
3. Wood: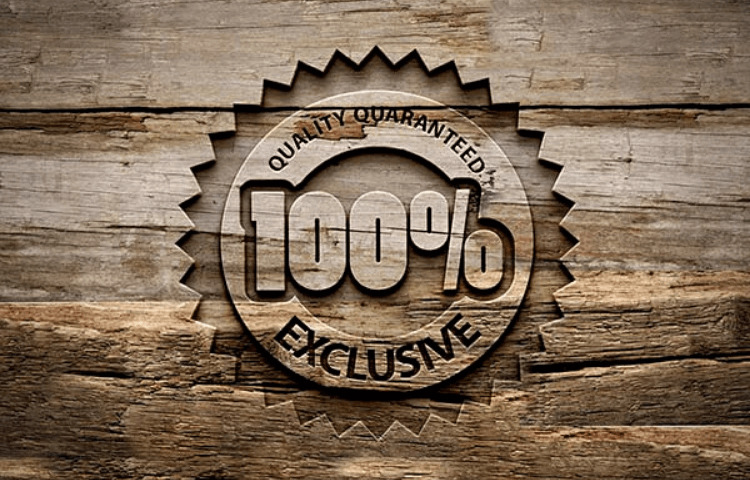 In the same way that there is a vast range of rubber, there is also a considerable diversity of woods, and it is vital to test your particular material to achieve the best results. In general, engraving is more successful on wood with a uniform grain and coloration. While knotted wood results in uneven effects, resinous wood produces stronger edge contrast.
4. Plastics: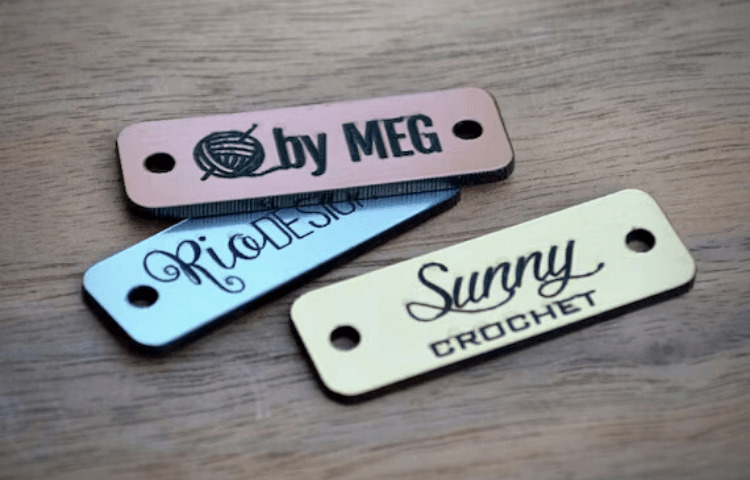 Plastics may be engraved in various hues and thicknesses and with multiple coatings and surfaces. The laser can engrave and cut the vast majority of the polymers that are now accessible. Because less surface material needs to be removed, plastics having a microporous surface appear to produce the most outstanding results.
When engraving polymers, low-power, and high-speed settings are recommended for the most part. Marking and engraving with an excessive amount of power or at a too-low speed can concentrate an excessive amount of energy at the point of contact, which can cause the plastic to melt.
This may result in poor engraving quality, toxic fumes, and even fires, causing many other issues. Since engraving at a high resolution might result in the same problem, designs requiring an explanation of medium to low should be chosen for most plastics.
5. Paper and Cardboard, Respectively: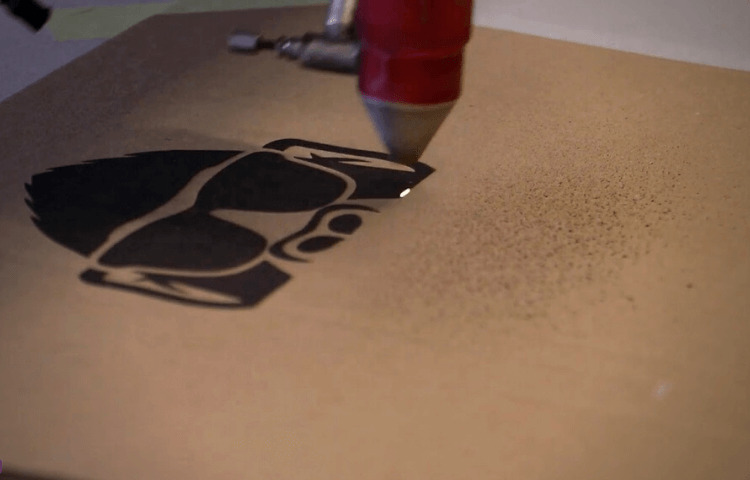 In general, it is best to utilize low to moderate power and a high engraving speed while engraving a variety of paper goods. Examine samples taken from each batch since even minute variations in one parameter can distinguish between insufficiently strong effects and those that eat through the substrate.
As is the case with leather, pay particular attention to the risk of cracking as well as the dust that is formed in treatments that are repeated.
6. Leather: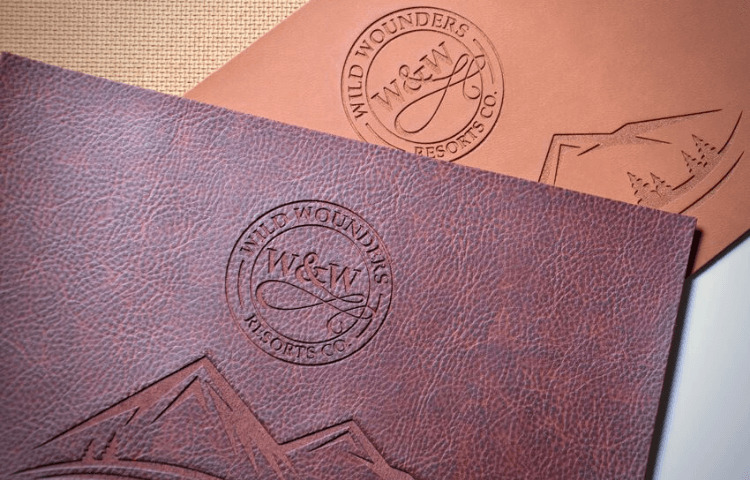 Low to moderate power should be used at a high engraving speed while working with leather items. Pay close attention to the danger of contamination and the dust that repeated applications may form.
7. Ceramics: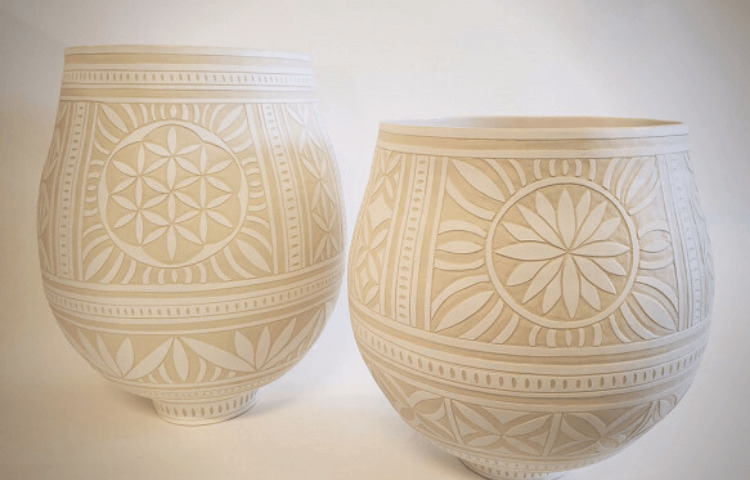 It would be best if you used moderate and high power to engrave on ceramics. During the task process, it is possible to prevent the material from cracking by increasing the number of loops rather than the strength or speed.
Be aware of the potential danger to your health caused by the dust produced by ceramic engraving, especially for applications in industry that need frequent repetition.
To remedy the situation, you could need a fan or a whole ventilation system, depending on the substance's nature and the task's extent. A comparable need may exist for operators and others in the work area to wear breathing personal protective equipment (PPE) like masks and respirators.
8. Glass: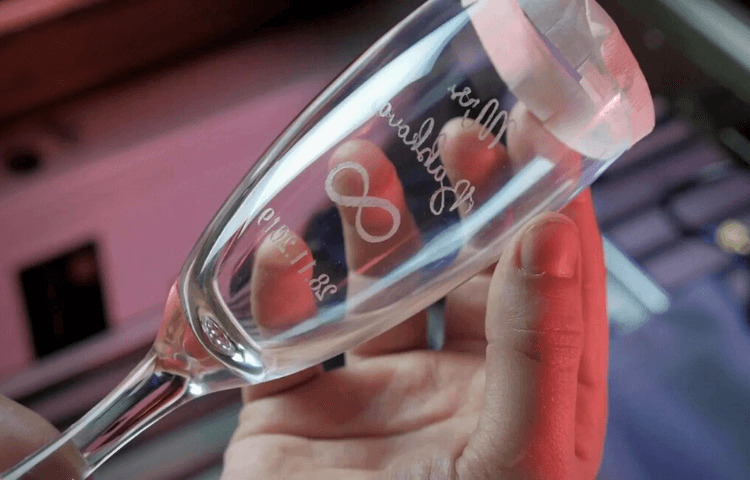 When engraving glass, you should typically use a high amount of power while engraving at a slow speed. It is often beneficial to run additional loops at lower settings, as with ceramics, to prevent fractures when carving; one must use caution.
It is essential to use fiberglass and carbon fiber to prevent combinations of settings that create a laser intensity that is high enough to compromise the structural integrity of the component fibers, which would result in hazy markings.
How Much Is the Speed of This Laser Engraver?
Maximum Engraving Speed: 31 .40 ips (800 mm/s).
Maximum Cutting Speed: 1 1 .8 in (30 mm/s).
Maintenance:
If you employ techniques other than those indicated in this document, you risk exposing yourself to potentially harmful laser radiation. Always turn off the gadget and unplug it from its power supply before cleaning or maintenance work.
Always maintain the system clean since there is a potential for fire if the material can catch fire in the working or exhaust regions. ONLY AUTHORIZED, highly skilled, and trained experts should be allowed to alter or dismantle this equipment.
Some Useful Advice:
At the very least once every day, inspect the engraving system for any dust that may have accumulated. After disconnecting the equipment, all unclean places should be cleaned as soon as possible.
The amount of time that the device is in operation and the type of material being processed both have a significant impact on the cleaning interval. Please keep in mind that a clean machine is the only thing that can ensure optimal performance and decrease service expenses.
Conclusion:
This concludes our discussion on the Monport 80w CO2 Laser Engraver. We hope you found it interesting, and you should have a much better understanding of the Monport 80w CO2 Laser Engraver as a result of reading this post.
Coupon Alert!
Special Offer! Use the below coupon code to get an exclusive 6% discount:
READYTOOLS