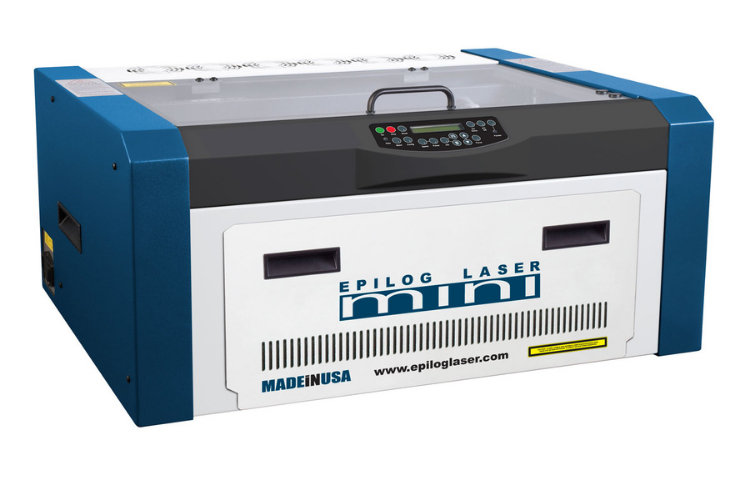 Quick Overview:
Epilog is home to some of the finest laser cutters in the market. All their products are high-quality, effective, and durable. Nowadays, brands try to make hefty profits by providing significantly lower qualities in the product. On the contrary, Epilog focuses on customer satisfaction to boost their sales.
In this regard, the Epilog Mini 24 is one of the most powerful CO2 laser cutters with a larger work area than the Epilog mini 18 laser machine. So, if your job includes working on large sheets of laserable material, Epilog mini 24 laser is the best option for you.
Laser Specifications & Major Features
| | |
| --- | --- |
| Engraving Work Area | 24″ x 12″ (610 x 305 mm) |
| Laser Power | 30, 40, 50, or 60 watts |
| Memory Size | 64MB |
| Resolution | 75 to 1200 DPI |
| Dimensions | 34.5″ x 26″ x 16″ |
| Noise Level | 90-120 dB |
| Ventilation System | 350-400 CFM external ventilation system |
| Print Connection | USB and Ethernet LAN |
| Operating Mode | Raster, Vector, combined |
| Laser Type | CO2 laser with Radiance high definition optics |
| OS | Windows (XP, Vista, 7, 8, 8.1, 10) |
Product Description:
Epilog Legend laser series has the most powerful laser cutters in the industry. The Mini 24 has a similar size to the Epilog Helix 24 but an improved laser power. It utilizes a 30-60 Watts powerful CO2 laser to cut and engrave compatible materials. Such a laser is suitable for various materials, including Acrylic, plastic, wood, leather, etc. Moreover, the laser has an accuracy of 0.1-inch or 2.54mm so that you can imprint complex designs with perfection and minimal errors. 
The device provides several useful features that can help you throughout the job. For instance, the large yet convenient 24 x 12 inches work area is perfect for any tabletop. Similarly, the work area is protected with a special Acrylic cover that prevents any leakage of laser radiation and material fumes.
The Radiance™ High Definition Optics feature enhances the laser power, making it more effective than other CO2 laser cutters in the market. The Epilog mini 24 price range is also optimized for non-commercial customers.
Overall, if you are searching for the perfect DIY and small business laser engraver, Epilog mini laser cutter is a highly recommended choice.
Epilog Mini 24 Features: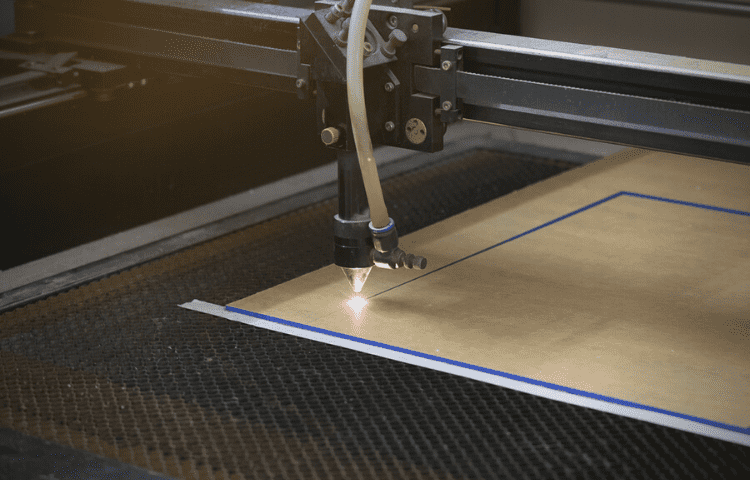 Radiance high definition optics: The premium focusing lens greatly improves the laser power without any additional cost.
Robust level engraving table: The flat 1-inch tabletop ensures laser stabilization throughout the work area.
Auto focusing: The software automatically adjusts the laser height for maximum laser accuracy.
High DPI: Up to 1200dpi (dots per inch) engraving
Acupoint motion control system: The motion control guides the laser with maximum accuracy even at the highest speed.
Machine Memory: The 64MB RAM provides system stability and stores user information.
Integrated cutting table: Providing excellent cutting quality  with the vector cutting table
Integrated vacuum table: The cutting residue and molt is stored within the machine.
Affordable price: The Epilog mini 24 laser price is optimized for residential and small business customers.
Epilog Mini 24 Laser Cutting:
Epilog is an American brand of premium laser engravers. The Mini 24 finds its applications in both industrial and commercial sectors. The signature Radiance HD Optics system improves the laser power and accuracy to a great extent.
So, this laser cutter is suitable for working with large sheets of laserable materials. It comes with several useful features like Auto-focus, CO2 laser wave pathfinder, enhanced user safety, and convenient software that make this device better than the others. 
Moreover, you can get this laser cutter in various sizes, such as the Epilog Mini 18, 24, and Epilog Helix 24. All these models have exactly the same features except for the work area. However, you need to attach a suitable ventilation system to the exhaust port to protect the device from overheating.
Software:
You need a Windows-based computer to use this device. You can download the latest 64-bits drivers and firmware for your Epilog Mini laser machine from the official website here. The device supports high-quality 2D design files from Adobe Photoshop, Illustrator, EZCAD. AutoCAD, and CorelDraw. However, it is recommended that you a PDF file for optimal design quality. The best part is that the laser is optimized for both Raster and Vector designs. 
Materials:
The CO2 laser provides enough power to cut several soft materials. Moreover, you can further enhance the laser with a powerful external lens. However, the device has no extension in the work area, and you need to cut the material according to the dimensions before using it.
Compatible Materials: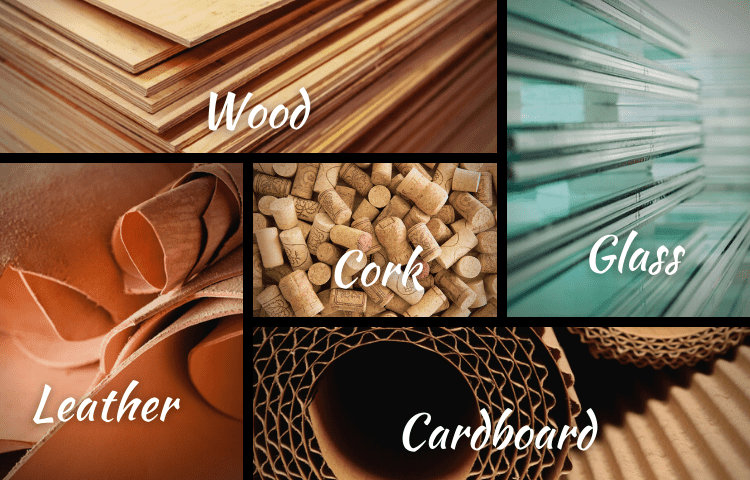 Leather
Cork
Acrylic
Glass
Wood
Laser able Fiberboard/MDF
Cardboard
Incompatible Materials: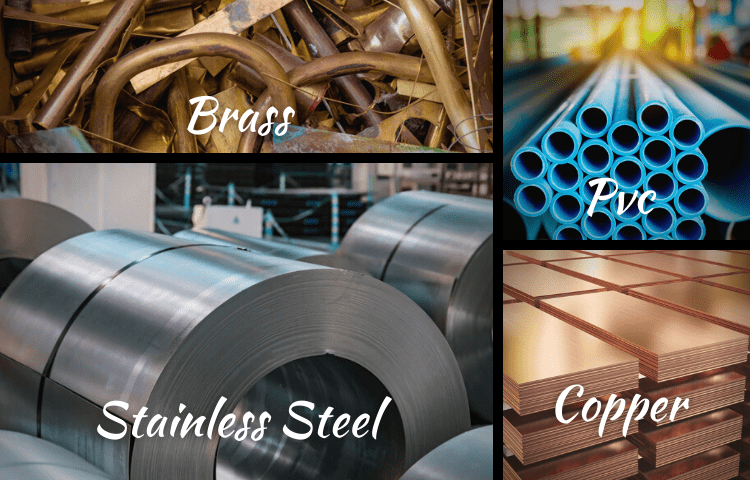 Metals like stainless steel, copper, and brass, etc.
PVC
Frequently Asked Questions
How to align the laser in an Epilog mini 24?
How much is the epilog mini 24 laser cutter?
How do I connect my Epilog Mini laser machine to my computer?
Conclusion:
Epilog is home to some of the most powerful Industrial laser engravers in the market. The Epilog Mini 24 is a feature-rich unit with a large work area. This article provides a detailed review of the Mini 24; I hope it will help you make an intelligent purchase.