In-house 3D printing is an adaptable method for creating everything from high-resolution models to quick prototypes to rapid tooling for conventional production methods to manufacturing aids to finished products.
However, the practicality of purchasing a 3D printer usually comes down to one question: does it make financial sense for your company? How much money and time can you save using a 3D printer in your company?
Depending on the printing method, the materials used, and the complexity of the 3D printing solution, the cost of a 3D printer may be anywhere from $200 to $500,000. Let's look at the price of a 3d printer, talk about what to look for when making your purchase, and point you in the direction of the most suitable machine for your needs and budget.
Types of 3D Printers and their Average Price:
The 3D printer you desire may differ from the one you end up with. It's possible that you can only buy it if it's affordable and because it's readily available. It would be best if you researched to determine which category best fits your needs to simplify the decision-making process.
The following are the 5 categories of 3D printers:
Entry-level 3D Printers.
Hobbyist 3D Printers.
Enthusiast 3D Printers.
Professional 3D Printers.
Industrial 3D Printers.
| | |
| --- | --- |
| 3D printer category | Average price |
| Entry-level 3D printers | $100 – $400 |
| Hobbyist 3D printers | $400 – $1,000 |
| Enthusiast 3D printers | $1,000 – $3,000 |
| Professional 3D printers | $3,000 – $10,000 |
| Industrial 3D printer | $10,000+ |
1. Entry-Level 3D Printer: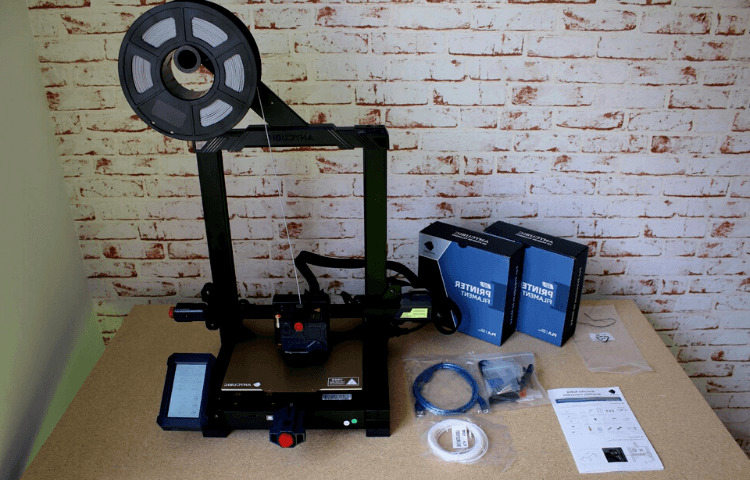 Beginners should start with an entry-level 3D printer. They are an excellent means of gaining experience with the technology before investing in a more expensive variant. In most cases, there isn't much of a steep learning curve. However, there will be constraints placed on your trials.
Most entry-level printing machines don't allow you to print anything much more than 3–4 inches in any dimension (height, length, and width). Another limitation is the selection of available materials. Most printers will only let you use a single type of filament.
Compared to more costly models, an affordable 3D printer may produce more noise and move slower. The print quality is also not particularly remarkable in any way. They also have a short lifespan. Despite this, they are excellent learning aids and serve as an excellent crucial step for anyone who wants to advance to more significant things later.
Price Range: 100 Dollars to 400 Dollars.
2. Hobbyist 3D Printers: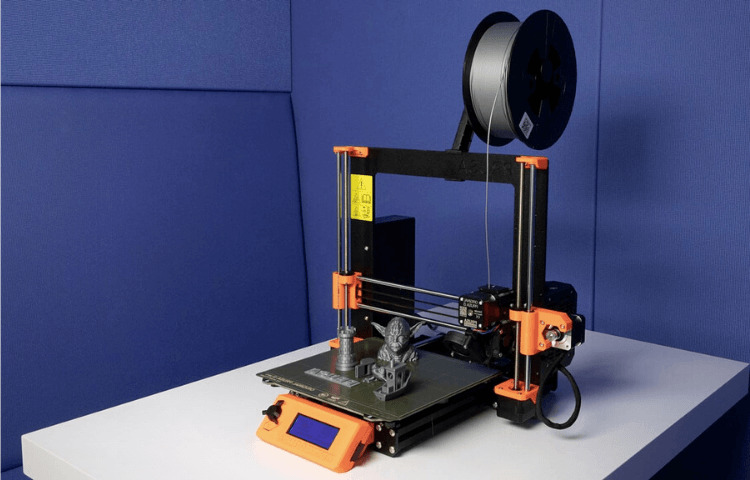 People who have dabbled in 3D printing in the past and have caught the "hobbyist" bug are considered hobbyists. They have recently developed a genuine interest in it and are eager to experiment more creatively with their 3D models. Hobbyist 3D printers are powerful machinery, particularly those at the top end of this category's price range.
Printing larger 3D objects is possible with hobbyist 3D printers instead of entry-level equipment. With most machines, you won't be able to produce anything significantly more extensive than 5–6 inches in each dimension.
Most entry-level 3D printing alternatives are slower than the equipment used for hobbies. They also give more freedom regarding the material selections, giving you more room for creative expression when working with your 3D parts.
3D printers designed for amateurs represent a significant technological advancement compared to the more fundamental versions. Despite this, their capabilities are limited to nothing more than printing for their amusement.
Because they are not as durable or dependable as the groups that come after them, you shouldn't keep them running for an excessive amount of time or make excessive use of them.
Price Range: 400 Dollars to 1000 Dollars.
3. Enthusiast 3D Printers: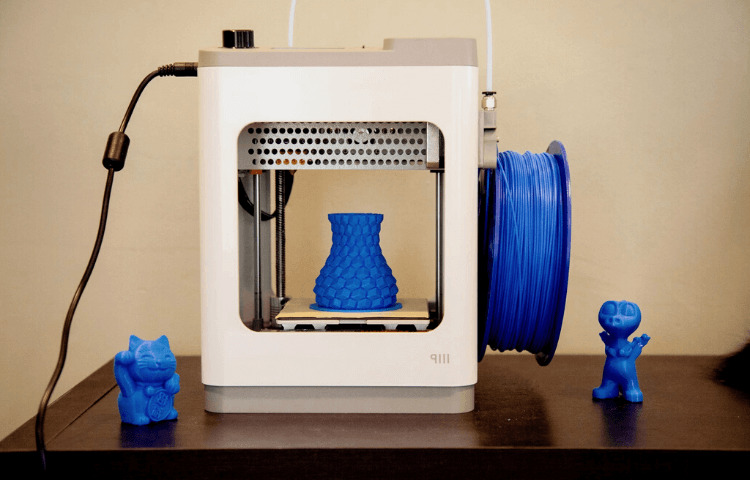 If you are prepared to devote more time and energy to your pastime, you may confidently call yourself a 3D printing aficionado. This indicates that you should look for a 3D printer that fits the enthusiast category to fulfill your requirements.
The following is a brief rundown of the capabilities of a 3D printer that will be available to you in this class:
A sturdy and reliable printer with many features that are simple to operate.
Prints up to eight to twelve inches in any direction.
Far quicker and much quieter than 3D printers designed for entry-level use or hobbyists.
More options are available for materials, albeit some will only accept filaments from specific brands.
Even at this stage, you probably won't want to go into production, so it's vital to keep that in mind. There is a justifiable explanation for why these 3D printers are classified as being for hobbyists rather than professionals.
If you operate them for too long and too frequently, you may discover that you need repairs and maintenance more often than usual. A good number of these devices are ideal for intermittent usage but are designed for something other than constant use.
Price Range: 1000 Dollars to 3000 Dollars.
4. Professional 3D Printers: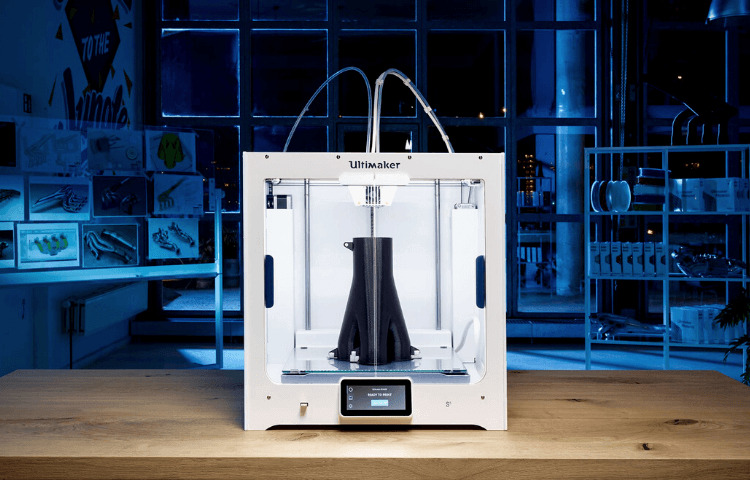 Investing in a 3D printer from the professional category ensures that your equipment is optimized for optimal performance. Either that or you have much free income that you could spend on a pastime that takes a lot of time and effort.
Some of these machines claim a build area of around 12 inches and can print high-quality 3D components (all dimensions). There is now a far more comprehensive selection of materials that may be used for 3D printing, including various surface textures and several color options. The most capable machines in this class can print at high speeds without sacrificing print quality.
Reading reviews written by actual customers is the best way to learn about a printer's longevity. For instance, does it need to be maintained regularly? How is it simple to keep up with what's happening? What are the benefits and drawbacks of using it, and do any liabilities relate to you and how you set things up? You are getting the point.
These printers come at a hefty price. To reach the ideal conclusion, you should verify that any model you are considering has all of the desirable qualities.
People that commonly invest in a professional 3D printer are those who fall into the following categories:
Institutions of higher education
clubs devoted to robotics.
Businesses – massive and small companies.
5. Industrial 3D Printer: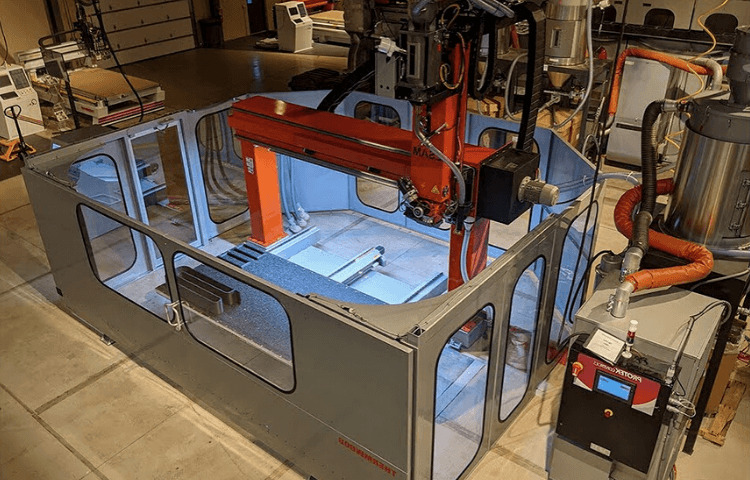 When selecting a 3D printer from the industrial sector, no one goes into the process blind. These are serious machines that are used for serious work. They can produce high-quality components far more quickly than any other group.
These machines are highly long-lasting since they are constructed with a substantial amount of metal. In addition, user-friendly and compelling interfaces for configuring individual printing modes are included. They are not 3D printers for home use. This indicates that there is often an additional maintenance price associated with most models.
The materials and available resources may also impose limitations. Even in the enthusiast and professional categories, filament printers might have a higher price tag than their counterparts. Nevertheless, before purchasing one of these monsters, a person had to familiarise themselves with all their available choices.
Even though there is a specific market for industrial 3D printers, their use is becoming less common. These extremely pricey printers are seeing competition from a wide variety of more affordable professional devices.
Large corporations may now select from a broader range of options. It is prudent to incorporate a few high-end professional 3D printers into their shortlist of potential solutions as it makes sense.
Price Range: +$10,000.
Outsourced Production vs. In-House 3D Printing:
When you only need 3D printing periodically, for significant components, or for parts that need non-standard materials, it is advised that you outsource manufacturing to service bureaus or laboratories. This is also the case when you need to print non-standard materials.
Most bureaus are equipped in-house with various 3D printing methods, including SLA, SLS, FDM, and 3d metal printers. In addition, they can give guidance on a wide range of materials and provide value-added services such as design and sophisticated finishing.
The most significant drawbacks of outsourcing are the increased costs and longer lead times. One of the most important advantages of 3D printing compared to conventional production processes is its increased speed.
However, this advantage is rapidly nullified when an outsourced component takes several days or weeks to arrive. As both demand and production continue to rise, the cost of outsourcing will also continue to grow.
When time is of the essence, and you need components fast, desktop 3D printers are an excellent option. The initial investment in a commercial 3D printer may return its cost within months, depending on the number of components and printing volume involved.
With desktop and benchtop devices, you can pay for exactly as much potential as your company needs, and you can change manufacturing by putting in additional units as sales grow without spending significant funding on a large-format 3D printer.
You can also expect to be paid for as much potential as your company needs. When you use several different 3D printers, you can concurrently print pieces in various materials. Service agencies can still be used as a complementary component to this flexible process for materials or parts that are not typical.
3D Printer Buying Guide:
When looking for a 3D printer, you must ask yourself what you want from the machine. Are you looking for something inexpensive and easy to use? Or are you looking for something that can offer some more advanced features? Depending on your needs, there are a few things to consider before making your purchase.
First, assess the size of your project. 3D printers come in different sizes and capabilities, so make sure you pick one suitable for your project. If you have a large-scale project, an industrial-grade 3D printer might be worth investing in.
On the other hand, if you need something small and straightforward, plenty of desktop 3D printers are available that are cost-effective and easy to use.
Next, consider the type of materials you want your printer to be able to use. Most 3D printers can print with a variety of plastics, but some models may have the capability to work with metal or other materials. If you need your printer for prototyping purposes, then flexibility in material choice is essential.
Finally, think about software compatibility. Many 3D printers come with proprietary software designed to optimize performance, so make sure it's compatible with your computer system at home or in the office.
Also check what file formats are supported by the machine – many of them take .stl files, but other more complex files, such as .iges or .step, might require additional software.
Considering all of these factors will help you find the right 3D printer for your project and budget. With some research and the correct information, you can purchase a 3D printer that fits your needs perfectly!
Once you have decided which type of 3D printer is most suitable for your project, it's time to start shopping around. Be sure to read up on customer reviews and compare prices between different models before making a purchase decision.
Different manufacturers may offer additional features, so make sure to find one that provides the specifications that best match your requirements. Also, pay attention to service warranties – if something goes wrong with your machine, you should be able to get it repaired or replaced by the manufacturer.
The right 3D printer is an essential part of any 3D printing project. You can find the perfect model for your needs and budget with research and knowledge.
Things to Think About Beyond the 3d Printer Cost:
Calculating the amount of money needed for investments, supplies, and labor is relatively easy. But what about indirect expenses and other things that may be difficult to quantify but still impact your company? Let's look at some of the most critical factors when contrasting 3D printing on a desktop with other production techniques, such as outsourcing.
Time savings: Suppose you get items to market three months earlier than usual. Or would you reduce the lead time for your items by a few days or weeks? Traditional workflows for prototypes and manufacturing may be made more efficient using 3D printing, allowing you to save time and get a head start on the competition.
Better results: 3D printing makes it possible to develop more iterations, learn from failures more quickly, and produce better things. Finding and resolving design faults as early as possible helps prevent making expensive design modifications and tooling adjustments later in the manufacturing process.
Communication: If you have prototypes and components that are of high quality, you will be able to communicate more effectively with your clients, customers, vendors, and other stakeholders. Stay clear of misunderstandings, and you'll save yourself some money.
IP Protection: Do you work with sensitive information? If so, you need to secure your intellectual property. If you create pieces in-house, you won't have to hand over any of your intellectual property (IP) to third parties, reducing the likelihood of information leaking or stolen.
Bottom Line:
In conclusion, there are a lot of different factors that go into the price of a 3d printer. Researching and finding the best printer for your needs and budget is essential. With so many great printers on the market, it is sure to be easy to find one that fits both your needs and your budget!